OK boomer is a musical time travel through the 70s, 80s, 90s and the best of today.
GOLSCHAN: Banafshe, who is your favorite band?
BANAFSHE: It's Tocotronic, unfortunately.
GOLSCHAN: I'm a fan of Rihanna.
There are 12 months in a year, 11 national soccer players, 10 commandments, all nines in bowling, Ocean's 8, the 7 dwarfs, 6 numbers in the lottery, 5 continents, 4 seasons, 3 holy kings, 2 hearts in three-quarter time, but there is only one AHH.
GOLSCHAN: I wonder if my feelings used to be more honest or more immediate, if I've learned to deal with it by now, that there's no direct access to it, and then I realize: all of a sudden I can't move my left arm because I'm so sad, but I only realize it because my arm won't move, my arm is sad and tired for me.
I'm at the age that you sweat so much anxiety sweat anyways, fear of failure, 3 cameras.
– AHH
The utopian past and present and future. Always new whirls,or becoming more serene in old age. Maybe all this is just an illusion but I can't doubt what I have felt. Memory is also an experience.
– Shohei Ooka, Fire in the Grassland.
Here is the playlist for the piece!
80 minutes without a break
The language is spoken English. However, the piece is comprehensible without any knowledge of English.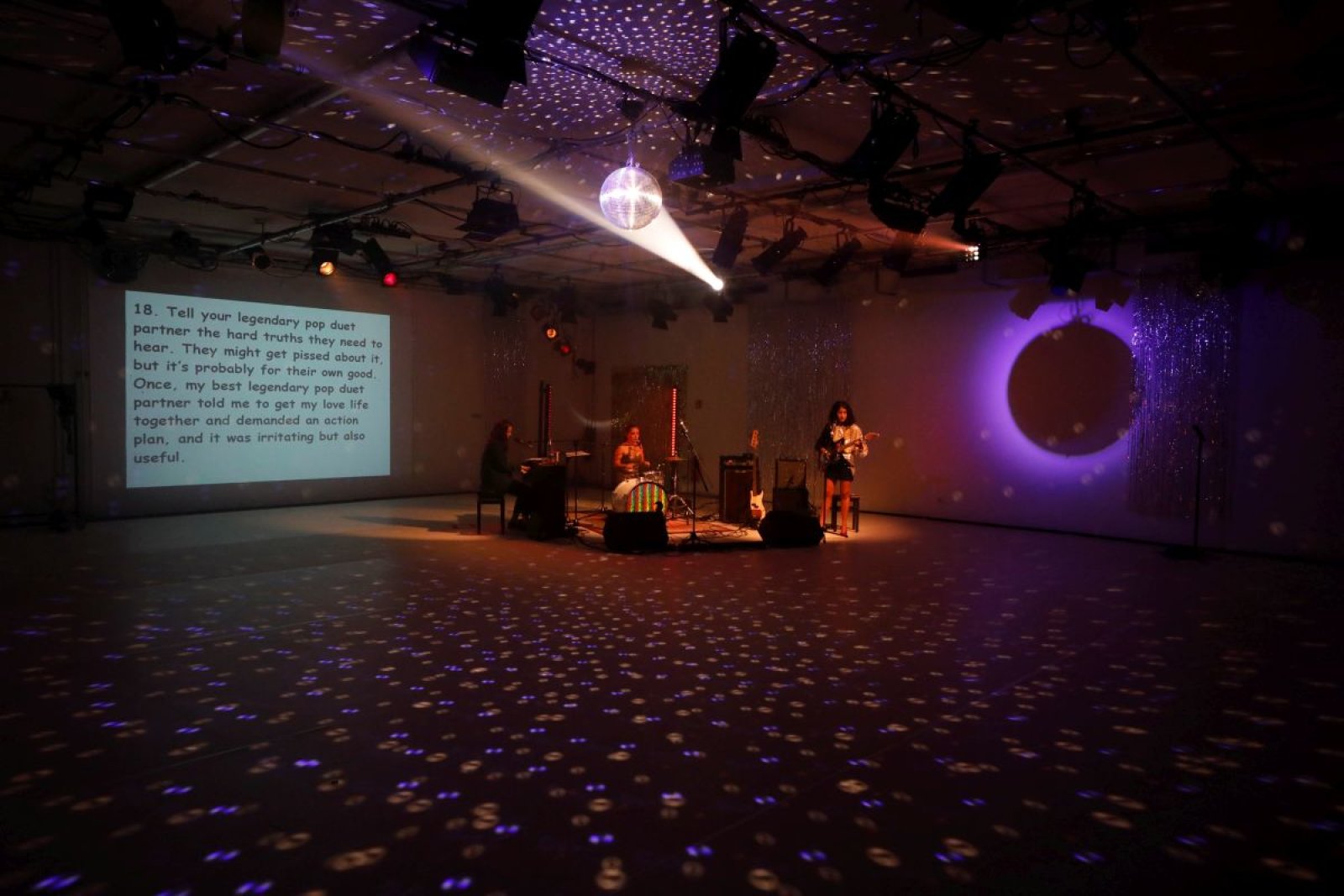 Golschan Ahmad Haschemi, Banafshe Hourmazdi
Sara Glojnarić
Anahí Pérez
A production by AHH (Golshan Ahmad Hashemi/Banafshe Hourmazdi) in co-production with Co-production with SOPHIENSAELE as part of the Coming of Age Festival. Supported with funds from the Hauptstadtkulturfonds. With the support of Gessnerallee Zurich. Media partners: Berlin Art Link, taz.die tageszeitung, tipBerlin