During the height of the UK's first wave of the Covid 19 pandemic the London Borough of Newham had the highest per capita death rate in Europe. EXPOSURE is a series of contemporary film portraits of health professionals who are or were working in and around Newham University Hospital during the COVID-19 pandemic.
Shot in a DIY and conversational format over the summer of 2020, the portraits expose the complexity of the workers experiences, both the challenging and beautiful. The films focus on how humans cope during an extraordinary moment and how this compares to the official narrative of 'heros' we see in the media. Their stories reveal their moral struggles, resulting mental health challenges and frustrations, but they also speak of their resilience in team work and peer support, and the hope that health inequalities can finally be addressed.
All the 45 portrait interviews will be archived in Wellcome Collection as a document of Covid – 19 in the UK. The project will be presented across Newham in Autumn 2021 before touring.
During the feminist strike, we are showing a curated selection from EXPOSURE in the entrance area of Stall 6, in which these health workers answer the question: "what was your most beautiful experience during the first wave?"
The outside bar is also open when the weather is nice.
THE VACUUM CLEANER
the vacuum cleaner is the name of a UK based artist who makes candid, provocative and playful art about the world being messed up. the vacuum cleaner wants to find better ways to go mad. Drawing on his own experience of mental health disability, he works with groups including young people, health professionals and vulnerable adults to challenge how mental health is understood, treated and experienced. With roots in activism and radical art, the vacuum cleaner has created one-man interventions and large-scale actions as well as performance, installation and film. His work has been shown in galleries, theatres, hospitals and schools and has appeared on streets and in public spaces internationally. the vacuum cleaner is James Leadbitter. He works from his Margate studio with his dog, Doris.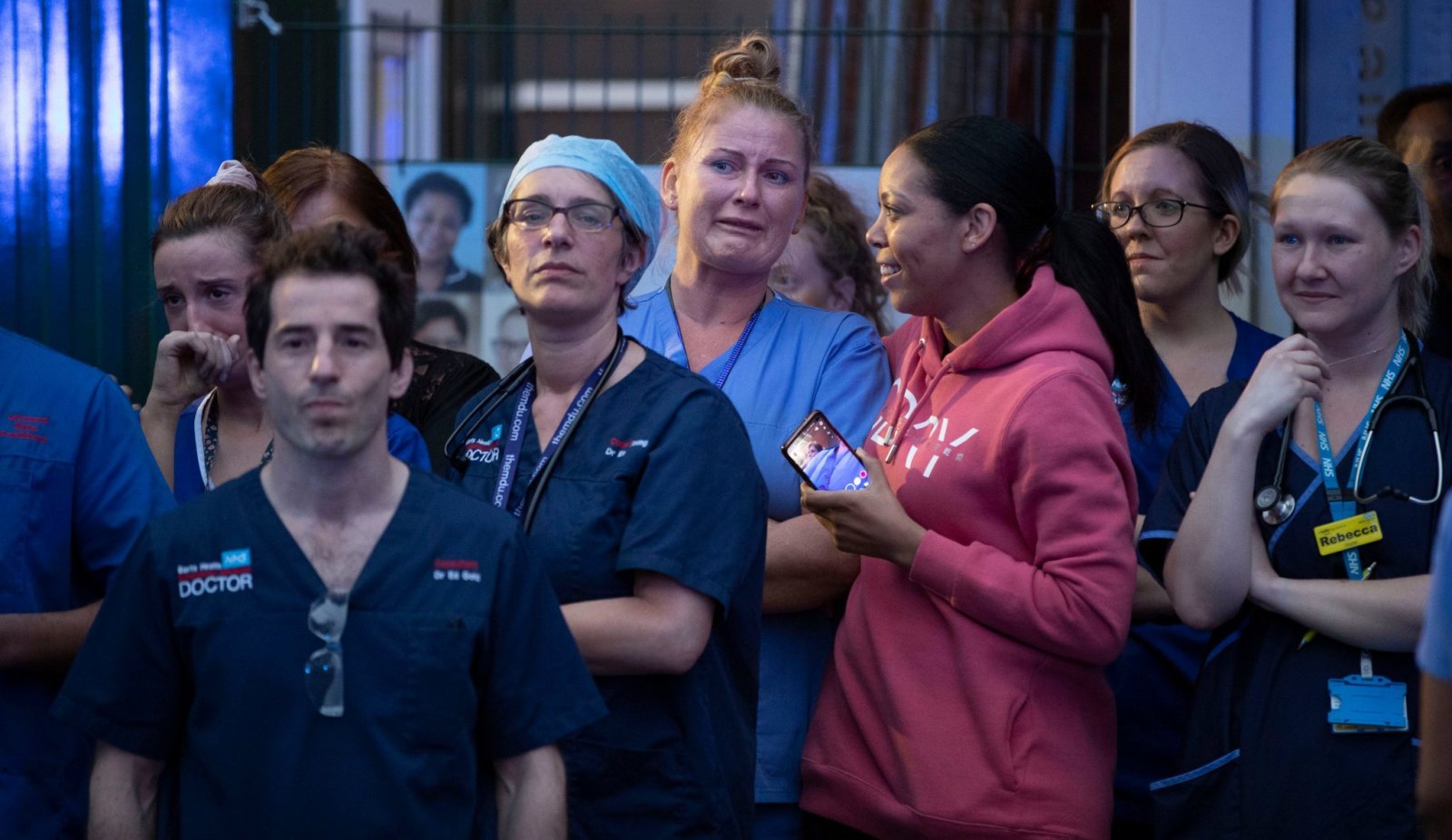 A collaboration with Dr Emma Young, Dr Cecilia Wee and Newham's Health Workers. Interview producer and assistant editor: Becky Sumerling. Producer support: Kai-Oi Joyce Yung. _EXPOSURE_ has received support from Paul Hamlyn Foundation, Wellcome Collection, Arts Council England and Royal Docks.