The site-specific performance project Börsen handeln traces how global stock exchange trading determines our lives - along the history of the Zurich Stock Exchange and across the rooms of the Finance Museum and SIX. The audience is guided via a headphone system and connected by electronic sounds. Meanwhile, museum guide Dominique Theiler uses models to explain exemplary changes from then to now: While bidding on the stock exchange ring was central to the architectural competition for the 'New Zurich Stock Exchange' at the beginning of the 1990s, today it is equal access to fiber optic networks and the automated evaluation of data streams including artificial intelligence. In the innovation department, digital expert Trinity Nah formulates: "Who controls whom when an algorithm makes more decisions per minute than a human does in a lifetime ..." Do the technical accelerations thus named also explain the dramatic leaps in time and value concepts into which the museum guide draws us? The complexity in the interplay of artificial-intelligent and human control is becoming ever more apparent. And Börsen handeln asks who controls trade in the globalized world - between North and South, East and West - and by what means. Gripping, uncanny and full of relish.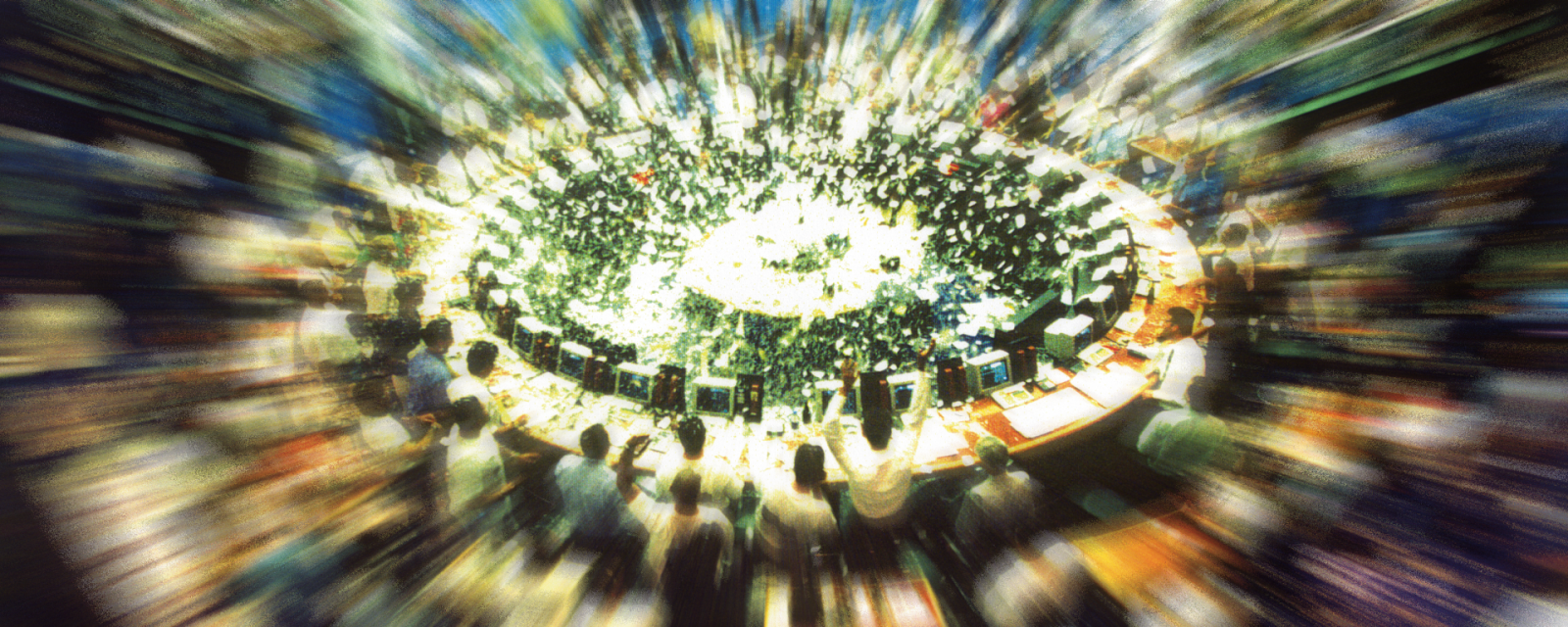 | | |
| --- | --- |
| Text and direction | Tim Zulauf |
| Actors | Susanne Abelein, Andreas Storm |
| Music | Nicolas Buzzi |
| Model making | Barbara Pfyffer |
| Production management | Lukas Piccolin |
A production by KMUProduktionen, Verein Zürich, in co-production with the Swiss Finance Museum and Gessnerallee. With the kind support of Kultur Stadt Zürich, Migros-Kulturprozent, RadioTrend AG/Lance Eichenberger.