Acâibü'l-mahlûkāt is a 13th century Persian/Ottoman cosmology, geography, and science book. Acayip Mahlukat (in Turkish) includes mythological and made-up characters to explain the world. The book mentions humans, djinnis, special creatures in the sky; precious stones, mountains, oceans; plants, and trees. The images in the book depict elephant-humans with wings, cowreptiles
and many other idiosyncratic beings.
In the text based performance Göksu Kunak deals with the notion of camouflage and selfcensorship. Being in contact with the creatures of the book Acayip Mahlukat, polytics of an imaginary dictatorship(s) sneaks in. Deeper contemplation in camouflage in relation
to Reza Negarestani's article The Militarization of Peace and book Cyclonopedia, unfolds the notion towards niches, war machines; gender as hypercamouflage; (un)veiling, (in)visibility, pleasure and pornography, hiding and privacy.
Well, at the end, who's the terrorist?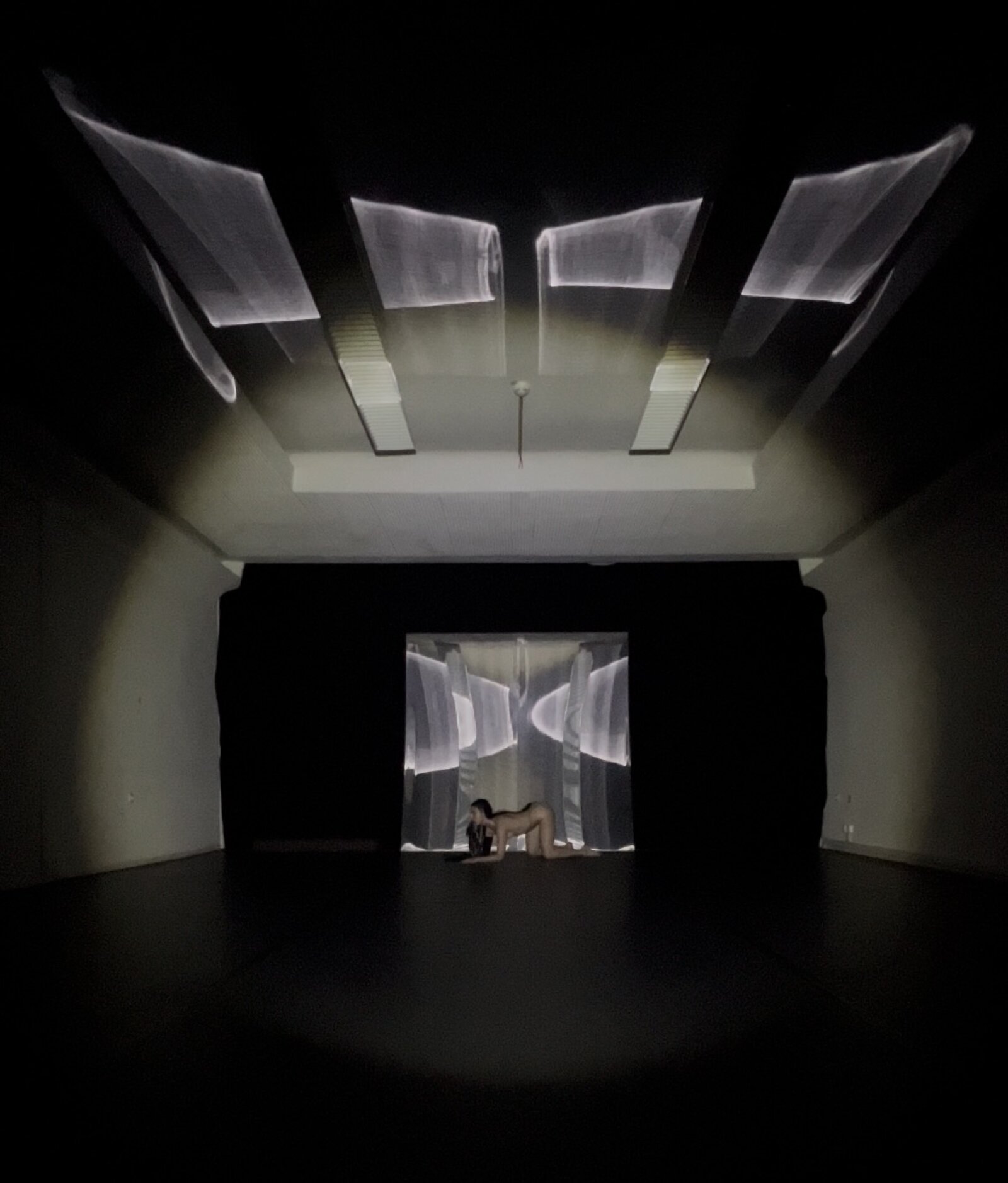 | | |
| --- | --- |
| Concept, Performance and Installation: | Göksu Kunak |
| Dramaturgy | Isabel Gatzke |
| Costume | Nagi Gianni and Göksu Kunak |
| Music | Studio Labour |
| Lights | Annegret Schalke |
| Producer | Florian Greß |