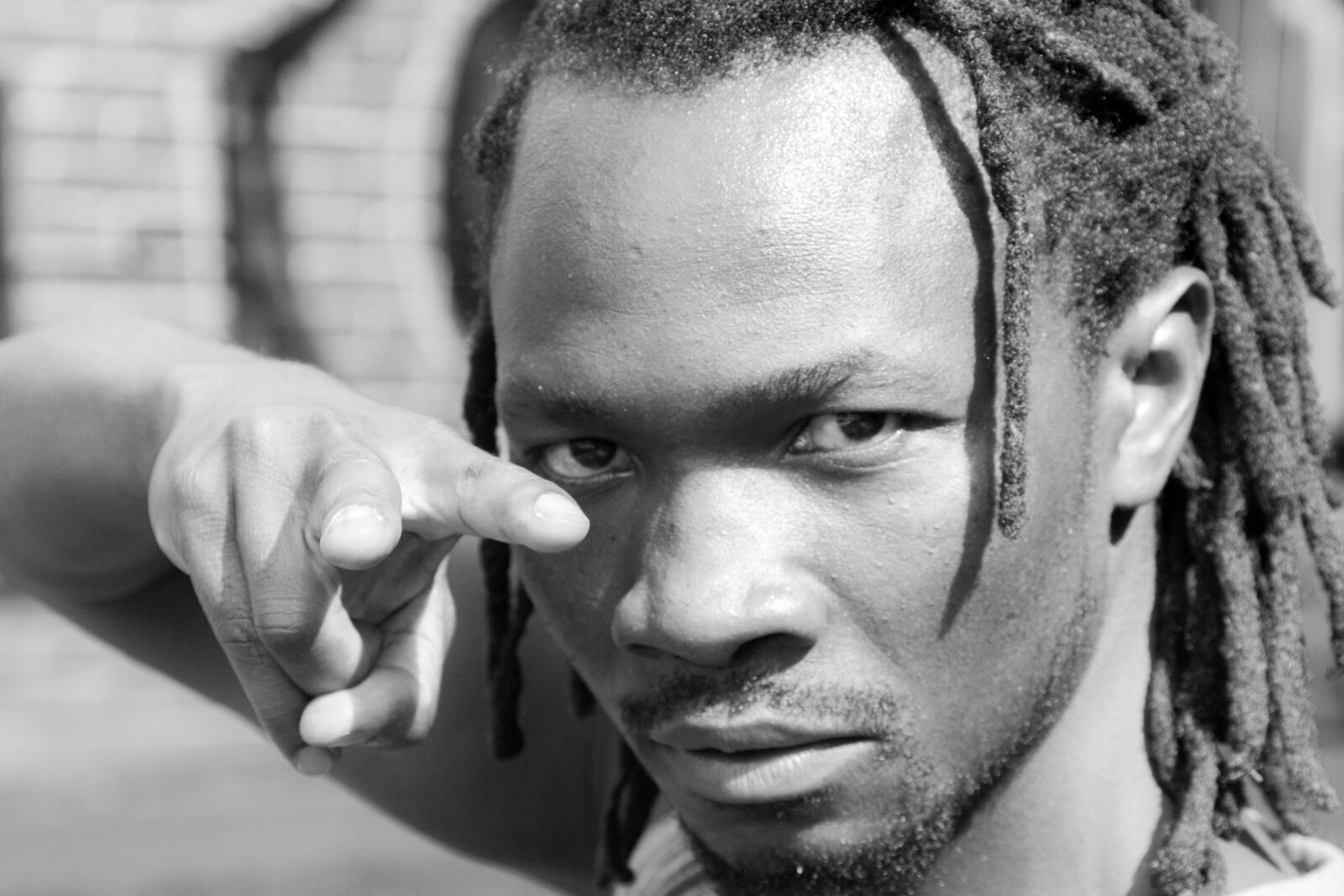 Mbene Mwambene is a Zambia-Malawian performer, actor, theater director, poet, story-teller and Journalist. He is the first African to be granted the privilege to study Masters in Expanded Theater at HKB. Apart from further studies in Journalism in Malawi, Mbene also pursued a Diploma in Transcultural Collaboration in Hong Kong. His work is mainly focused on postcolonial themes within and outside theatrical settings.
Since 2015 he has been directing and acting in pieces like Animal Farm ( Theater Konstanz & Nanzikambe Artst), Black Gravity_Black Healing, Foot und Chocola ( Theater Konstanz), Die Fürchterlichen Fünf ( Schlachhaus Bern) , The Story of the Tiger (Blantyre, Nanzikambe Arts), Zuflucht ( Experi-Theatre), Enjoy Racism, Tavuka, Der Prophet Ngunza ( Theater Konstanz), Bern Buch (Bühnen Bern, 2022/23,) and many more in countries like Germany, Switzerland, Zambia, South Africa, Luxembourg, Japan, Austria, Canada, Liechtenstein and Hong Kong.
With The Whispers piece, Mbene has toured Germany and Canada. He also co-lead the direction of S`labe (Zurich Schauspielhaus, 2022/24).
For the international project Mawazo ( Bern, Dar es salaam and Basel in CH, Bremen and Leipzig in DE), Mbene collaboration with Ivana Di Salvo a Swiss-based Italian author, director and performer. The inception of the concept of the project took several years, also leading a workshop with performers in Tanzania.
He also co-directed an international project My Sweetsland (Gessneralle, Zurich, 2023) and Gessnerallee and is currently directing Züritopia (Maxim Theater, Zurich, 2023,) and Die Schwarzen Brüder (Theatre Basel, 2023).