Die Performerinnen Ellen Furey und Malik Nashad Sharpe tanzen zu Vaporwave. Vaporwave ist eine Musikbewegung und eine Kunstbewegung, die im Internet entstanden ist. Wir hören die Stimme des Musikers Yung Hurn. Die Musik und die Bewegungen der Performerinnen hypnotisieren uns. Gemeinsam träumen wir von einer Zukunft ohne Zwänge und Mächte.
Was für ein Traum: Es wird einmal gut sein! Echt. Aber ohne Tanzen und Vaporwave kann es vielleicht nicht so weit kommen. Die Kunst- und Musikbewegung Vaporwave ist «die gigantische leibliche Tante» von Ellen Furey aus Montreal und dem in London lebenden New Yorker Malik Nashad Sharpe. Für dieses Gender fluide Duett verwandeln sie sich in zwei weissgekleidete Figuren. Das Paar tanzt zu einer Stimme, die Yung Hurns schier endlos geloopte Träume von und Appelle an Zweisamkeit – «Baby willst du chillen und so / Flieg mit mir durch Wien und so» – in den Raum schickt. Es steigt aus dem Dunkel des Tanzbodens, bis es ein tiefes Blau erreicht, in dem es sich ganz den Rhythmen seiner Unisonobewegungen hingibt. In diesem hypnotischen Tanz-Trip durch die Sphären des Jetzt, der auch als Widerstandsbewegung zu verstehen ist, beschwören Furey und Sharpe eine Zukunft ohne Autoritäten und Zwänge.
Gessi loves Ellen Furey & Malik Nashad Sharpe
Wir haben SOFTLAMP.autonomies von Ellen und Malik vor bald zwei Jahren entdeckt. Und haben uns sofort verliebt - in die beiden Performer*innen und in das Tanzstück. In die sich immer und immer wiederholenden Bewegungen, in die Musik, in die an Hip Hop angelehnte Choreografie, in die unglaublich charismatischen Performer*innen: Wir waren geflasht und möchten diesen Zustand immer wieder erleben. Auch die Künstlerin Dana Michel hat für die Beursschouwburg in Brüssel eine Liebesode an die beiden Künstler*innen aufgenommen.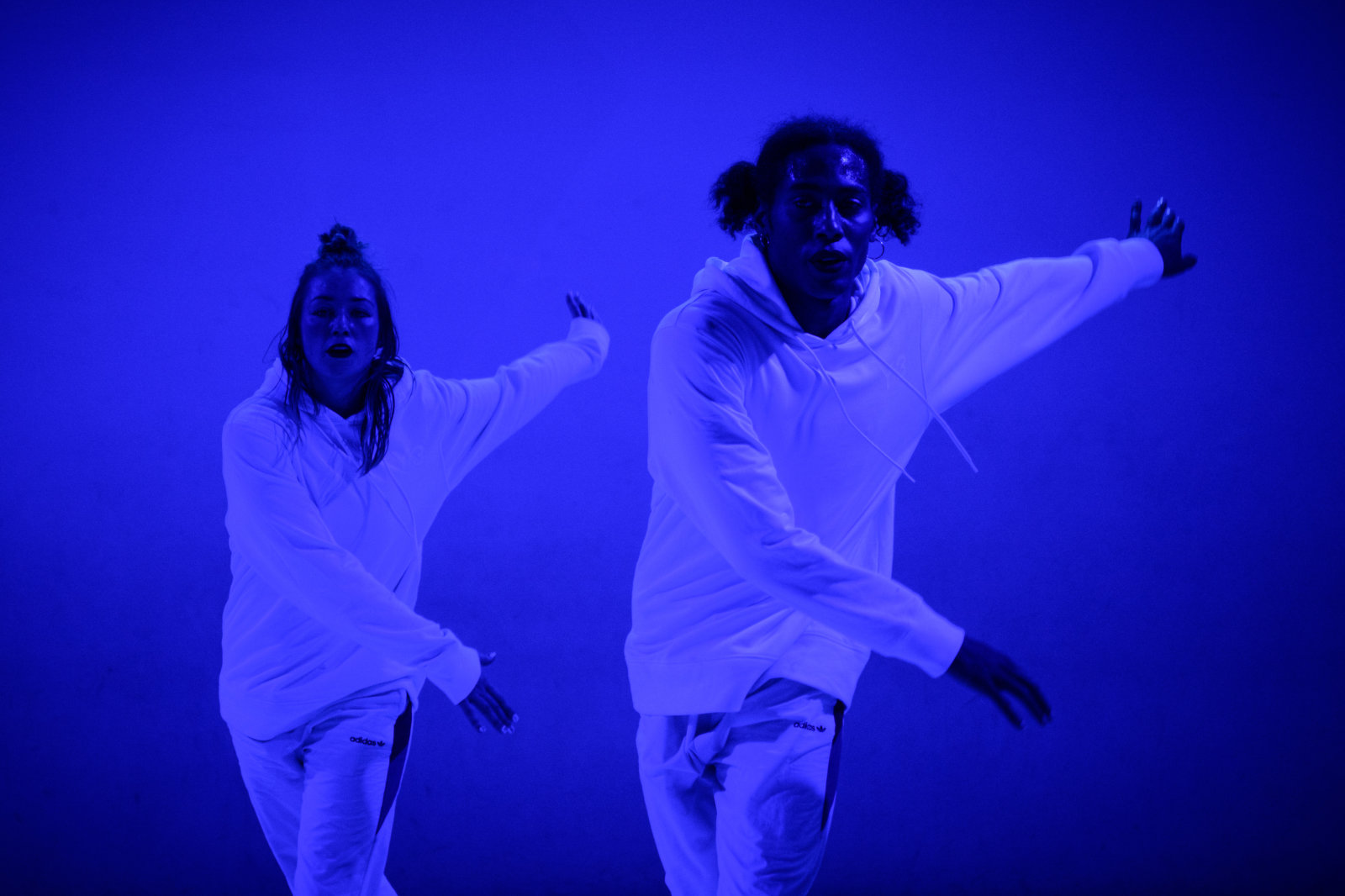 Ellen Furey, Malik Nashad Sharpe © Kinga Michalska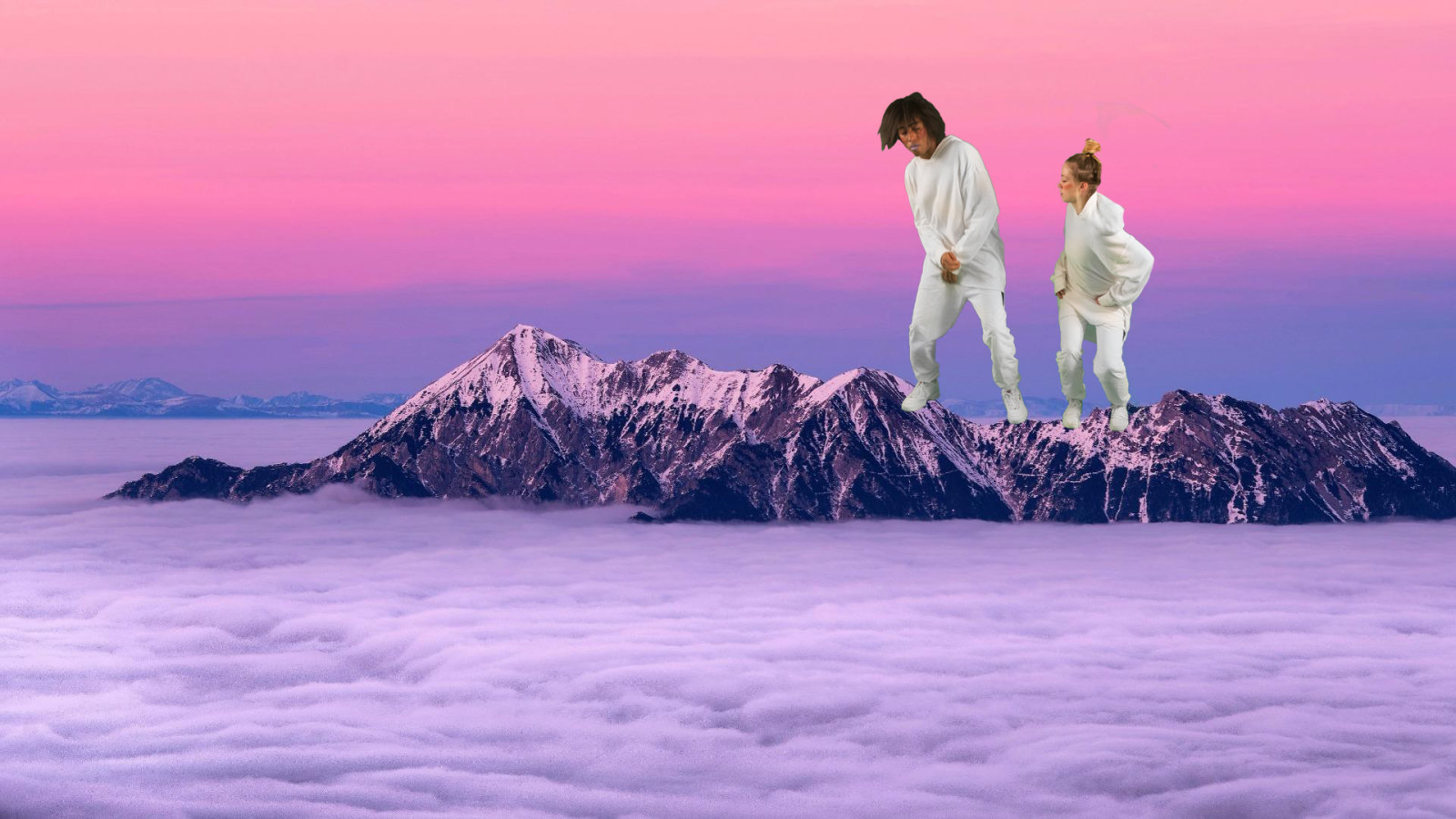 Ellen Furey, Malik Nashad Sharpe © Kinga Michalska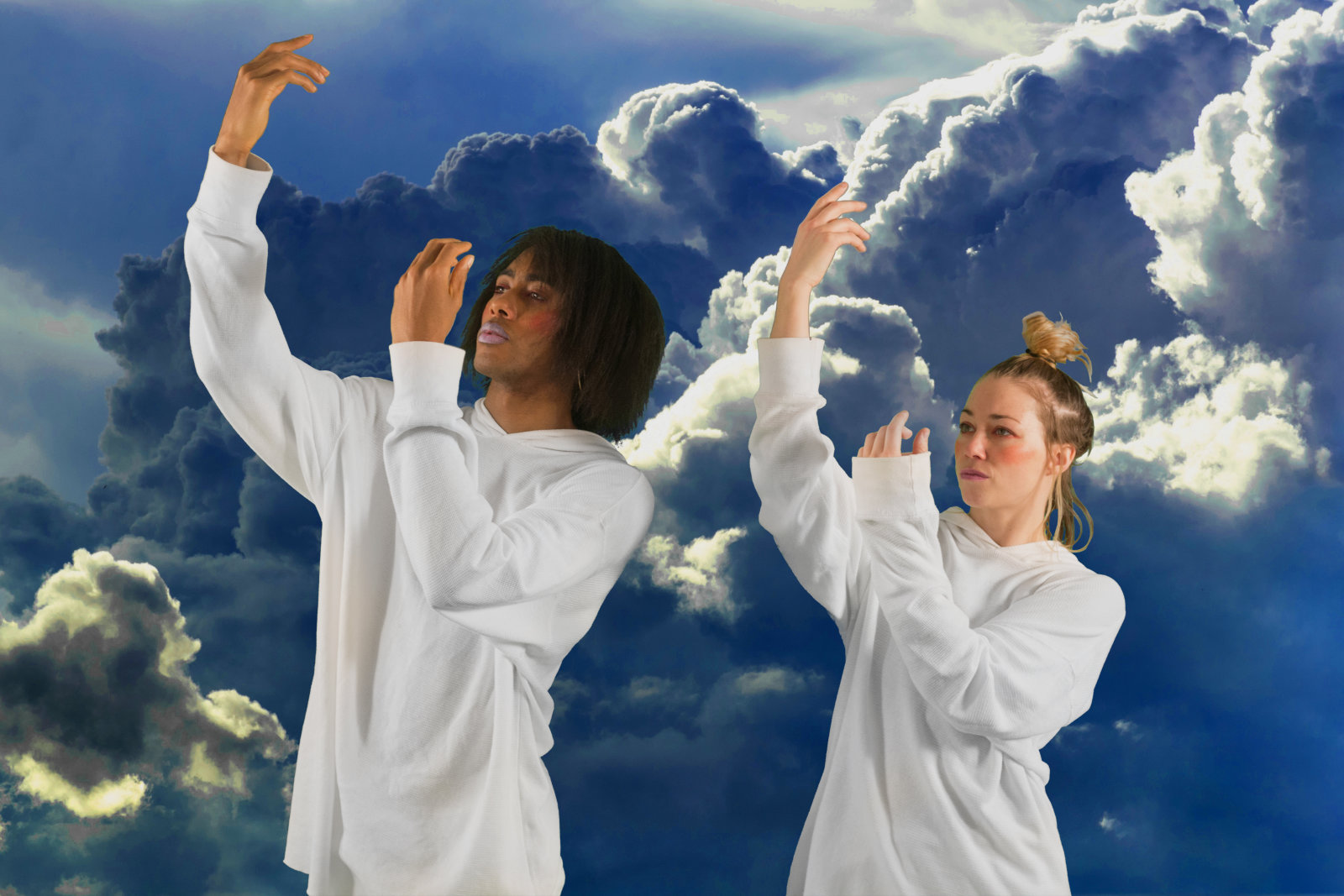 Ellen Furey, Malik Nashad Sharpe © Kinga Michalska
| | |
| --- | --- |
| Künstler- & Performer*innen | Ellen Furey, Malik Nashad Sharpe |
| Licht | Paul Chambers |
| Musik | Pillen de Yung Hurn, looped by Christopher Willis |
| Dramaturgie & Aussenblick | Dana Michel |
| Produktion | Ellen Furey |
| Produktionsleitung | DLD - Daniel Léveillé Danse |
| Residenzen | Studio 303 (Montreal), La Chapelle Scènes Contemporaines (Montreal), MAI (Montreal), Chisenhale Dance Space (London) |
| Entwicklung | DLD - Daniel Léveillé Danse |
With the support of Canada Council for the Arts
The performance creates a powerful and cohesive affective field that nonetheless permits a wide variety of responses to coexist: delight, stupor, impatience, awe, reverie, and, for me, a moment of pure adrenalized thrill ... I felt a chemical rush of solidarity with these bodies, molecules inside me rising up to meet theirs as they carved out and claimed a space in which to move, to flow, to be.
– Contemporary Perfomance (New York)
This collaboration gives rise to a striking work into which both choreographers immerse themselves as interpreters with dedication and brilliance... The strength of this collective undertaking submerges us with a genuine feeling of compassion. The urge to rise and accompany them on stage is unrelenting.
– DfDanse (Canada)
The audience was standing, also to applaud Ellen Furey and Malik Nashad Sharpe.
– CHOQ (Canada)
Insistent and intricate, the work is an immersive and highly physical choreographic map; an almost formalistic engagement with an experience of dancing. Two bodies side-by-side look for an autonomy without separation.
- Montreal Theatre Hub (Canada)
A gorgeous, lovesome episode of tightly-synchronised dance where Ellen
Furey and Malik Nashad Sharpe repeat, and build on, little phrases of movement: small hops, shimmies, side-steps, bounces - perfectly co-ordinated, so delectable you don't want them to stop.
- The Herald (Scotland)