In Lessons of Darkness werden vier Körper zu Sprachrohren von Geschichten, die vergessen wurden oder bei denen versucht wurde, sie auszulöschen. Die Körper werden von Kräften überspannt, die sie aneinander binden und ihre Brust erschüttern. Sie blähen sich auf und entleeren sich wieder, geben sich Schläge, halten die Stöße aus.
Diese Menschen graben mit gekrümmten Körpern, sie beugen sich, bis das Unsichtbare zum Vorschein kommt. Sie transformieren und ändern ihre Gestalt manchmal, bis sie verschwinden. Im Gegenzug fordern sie heraus, bezeugen, helfen, schützen, unterstützen und lassen Visionen entstehen.
Diese Menschen haben Ängste, die sie teilen, Bilder, die sie verwischen, Masken, die sie zusammensetzen, Feuer, die sie beschwören...
Lessons of Darkness ist ein liturgisches Musikgenre des 17. Jahrhunderts, das Auszüge aus den Klageliedern des Jeremia über die Zerstörung Jerusalems vertont. Es ist auch der Titel eines Films von Werner Herzog aus dem Jahr 1992 über das Verbrennen von 732 Ölquellen durch die irakischen Truppen beim Rückzug aus Kuwait. Darin präsentiert der Regisseur eine Vision der Apokalypse in Form eines langen Gedichts über das Ende der Erde.
Betty Tchomangas Lessons of Darkness beschwören vermisste Personen, Ahnen, Geister. Sie sprechen von der Dunkelheit und aus der Dunkelheit, um das Obskure, unsere verborgenen und vergrabenen Geschichten zu erkunden.
Nach der Vorstellung vom 27. Mai findet ein Nachgespräch zwischen Betty Tchomanga und Prof. Dr. Debjani Bhattacharyya (Chair for the History of the Anthropocene / Universität Zürich) statt - moderiert von Joshua Wicke
80 Min
In englischer Sprache
In französischer Sprache
Deutsche und Englische Untertitel
ab 10 Jahren
Zum ersten Mal ist uns Betty Tchomanga als Tänzerin bei Marlene Monteiro Freitas aufgefallen, aber in der Zwischenzeit hat sie als Choreographin eine starke eigene Handschrift entwickelt. Bildgewaltig und leidenschaftlich verhandelt sie in ihren Stücken Fragen des Anthropozäns, des (Post-)Kolonialismus und der Spiritualität. Im Oktober 2020 war ihr Bettys Solo «Mascarades» eines unserer ersten Gastspiele an der Gessnerallee; umso mehr freuen wir uns, dass sie nun mit «Lessons of Darkness» wiederkommt!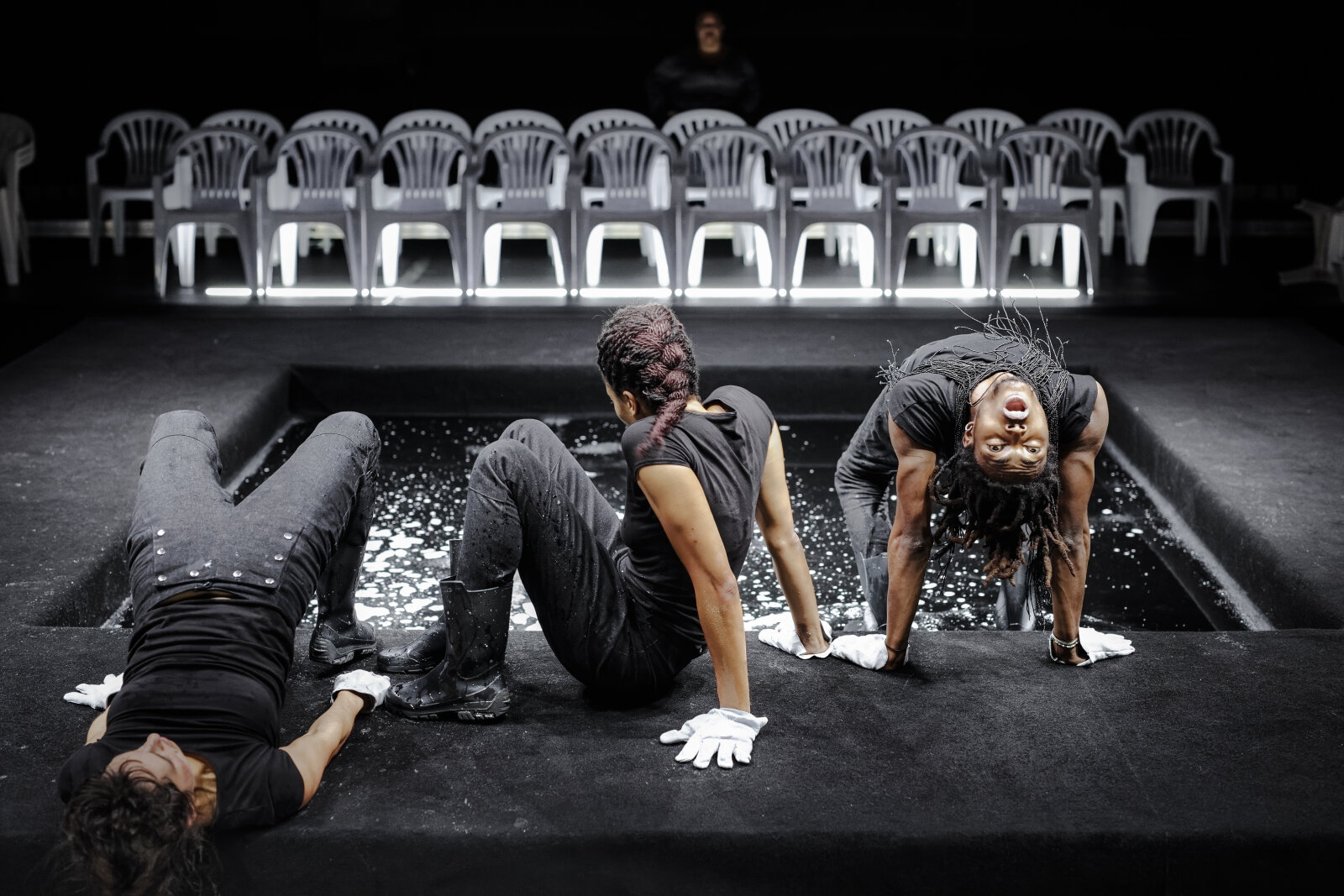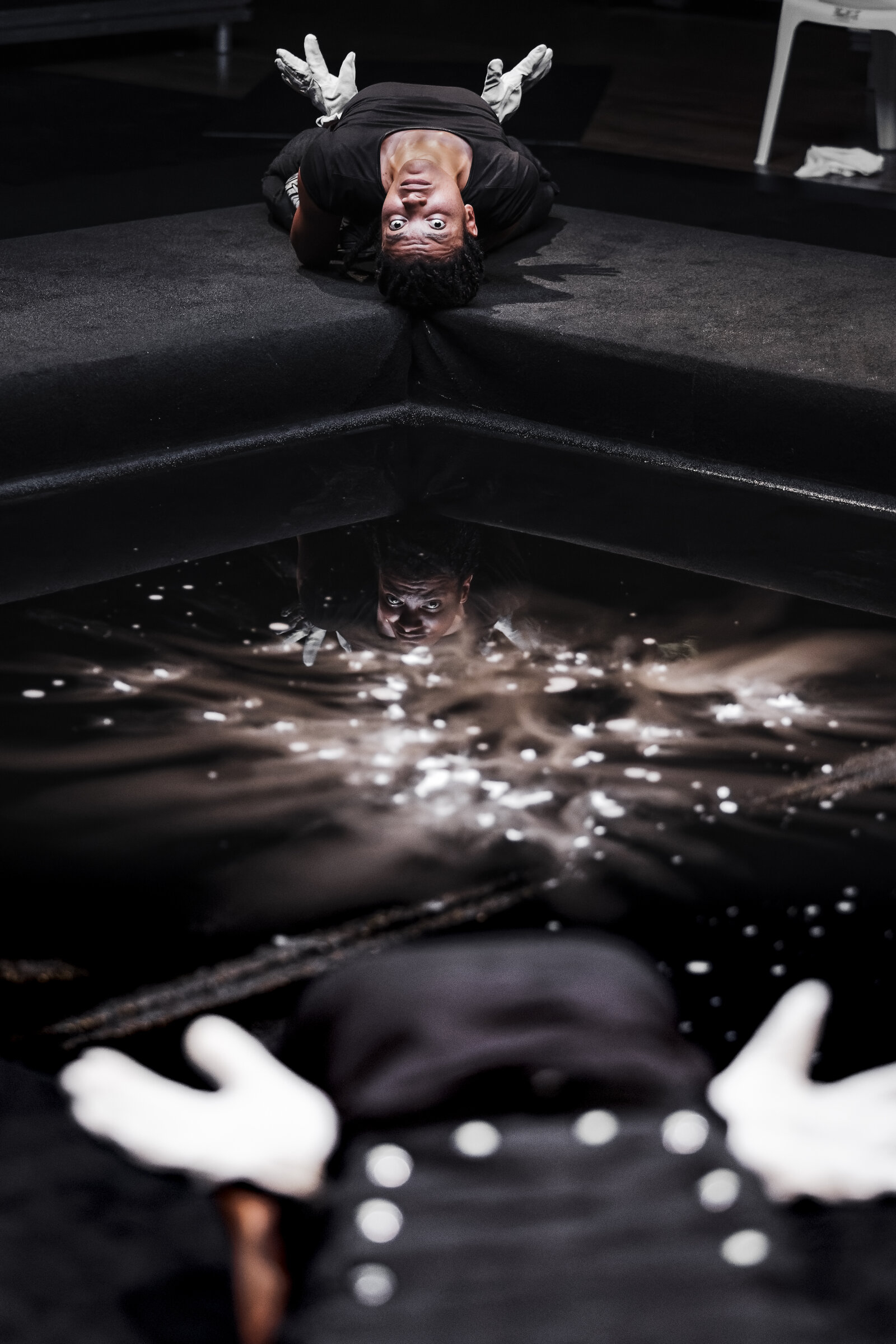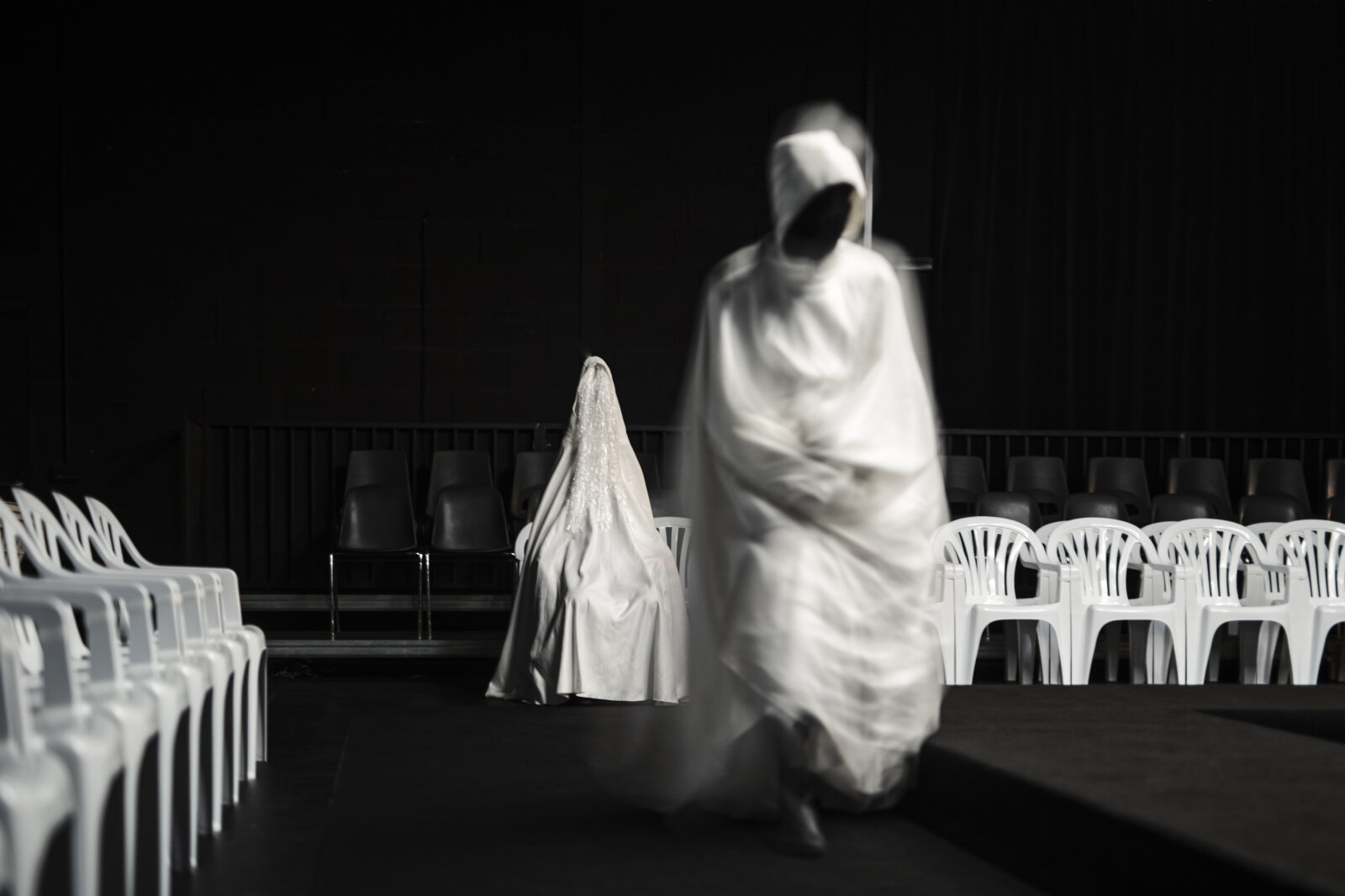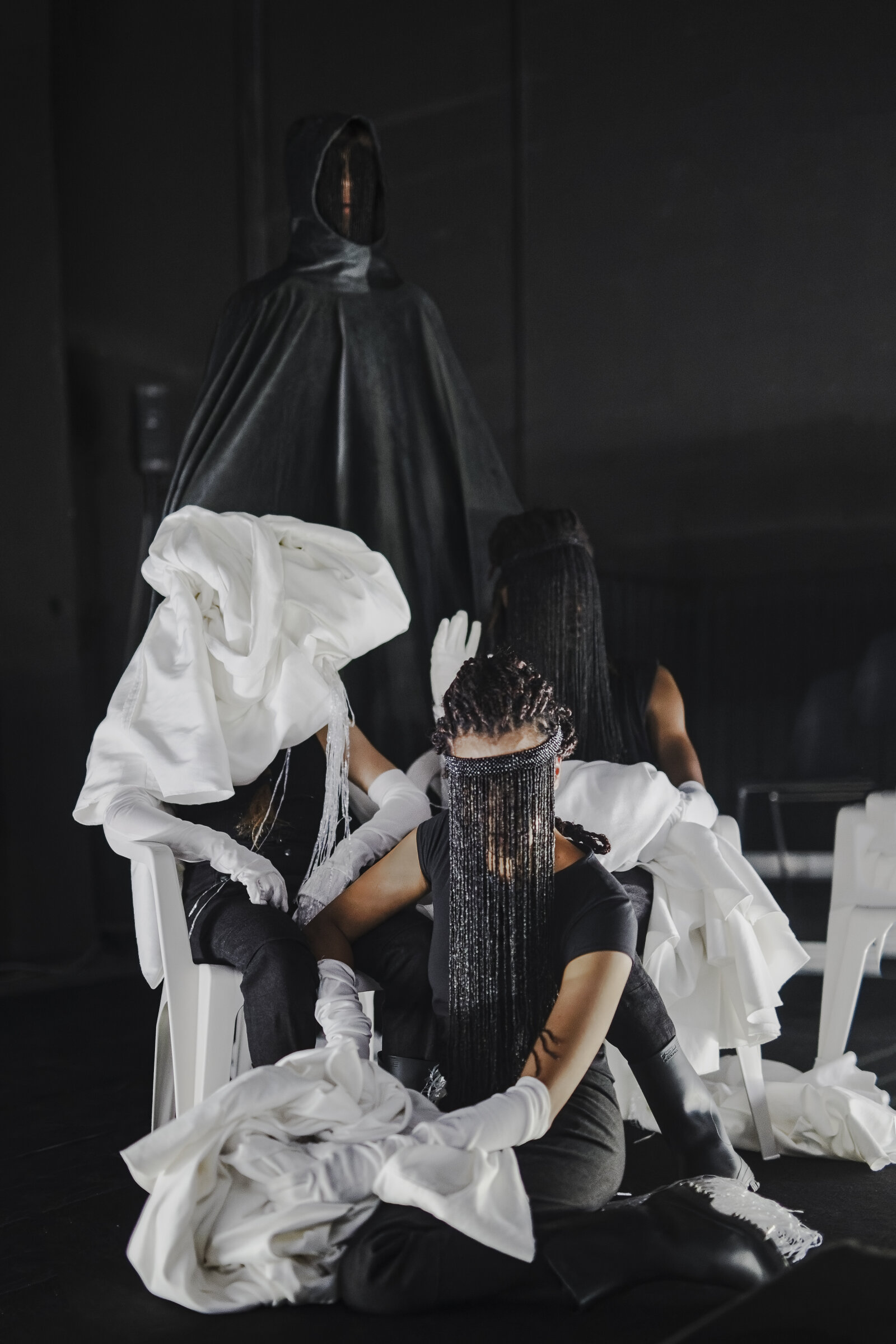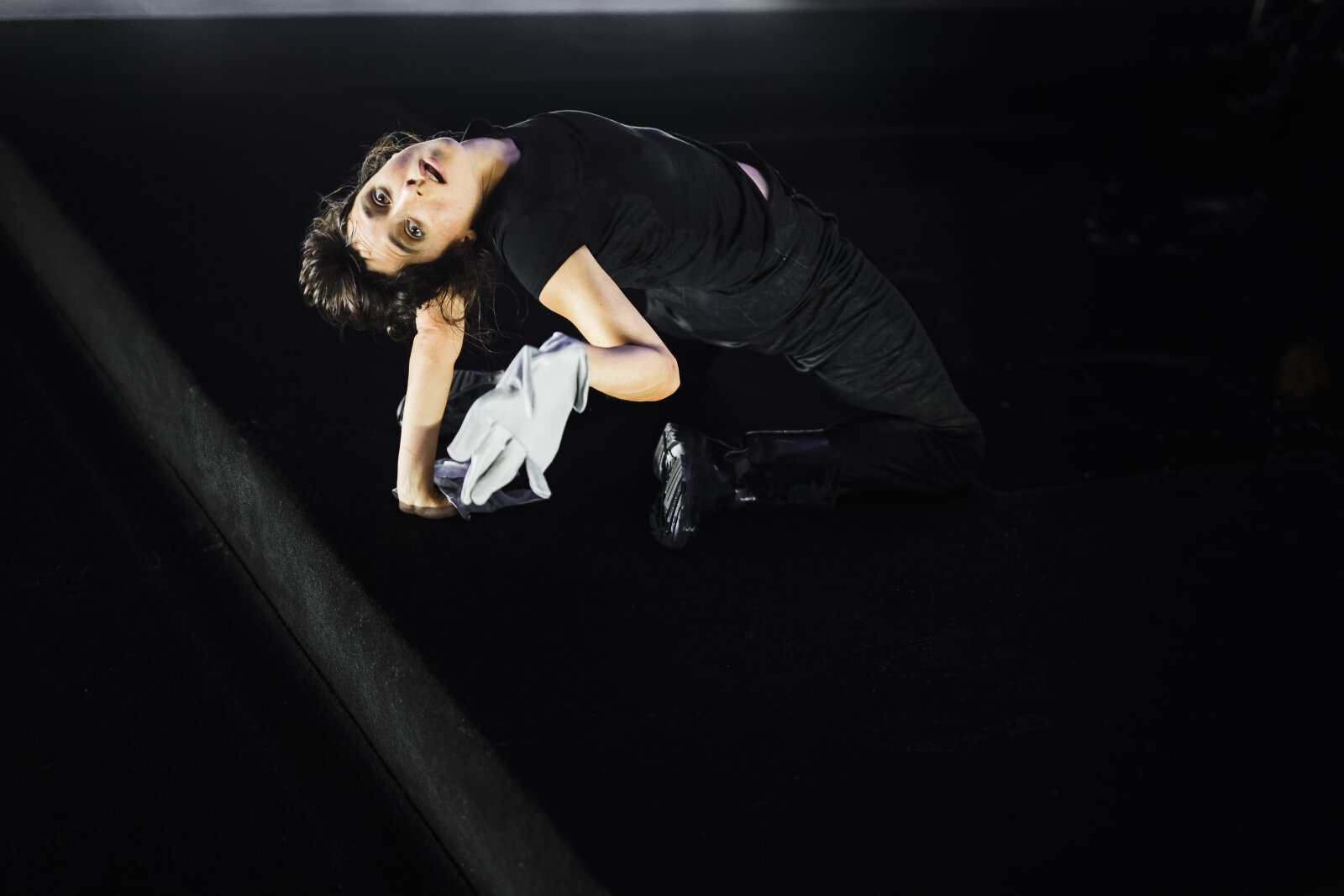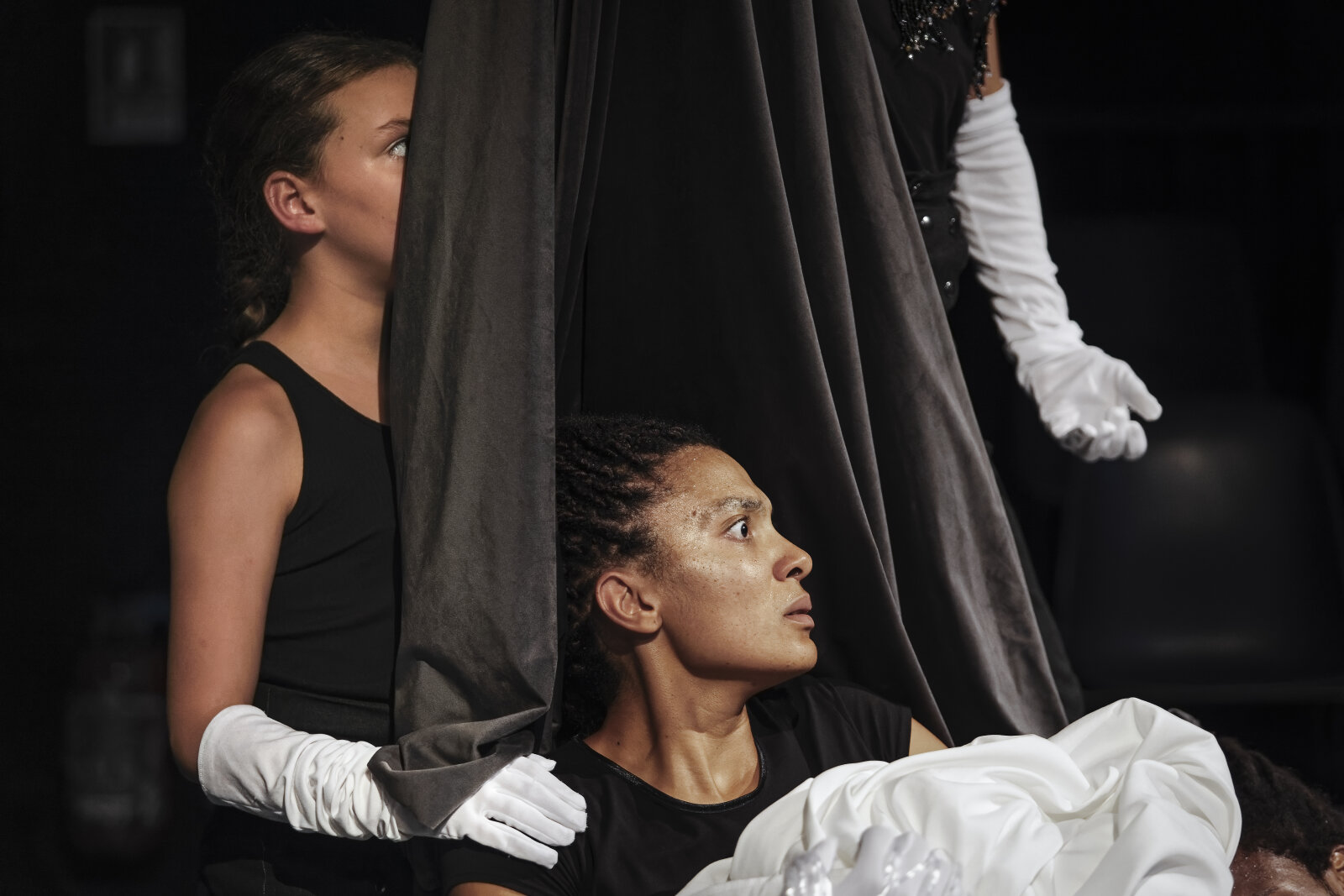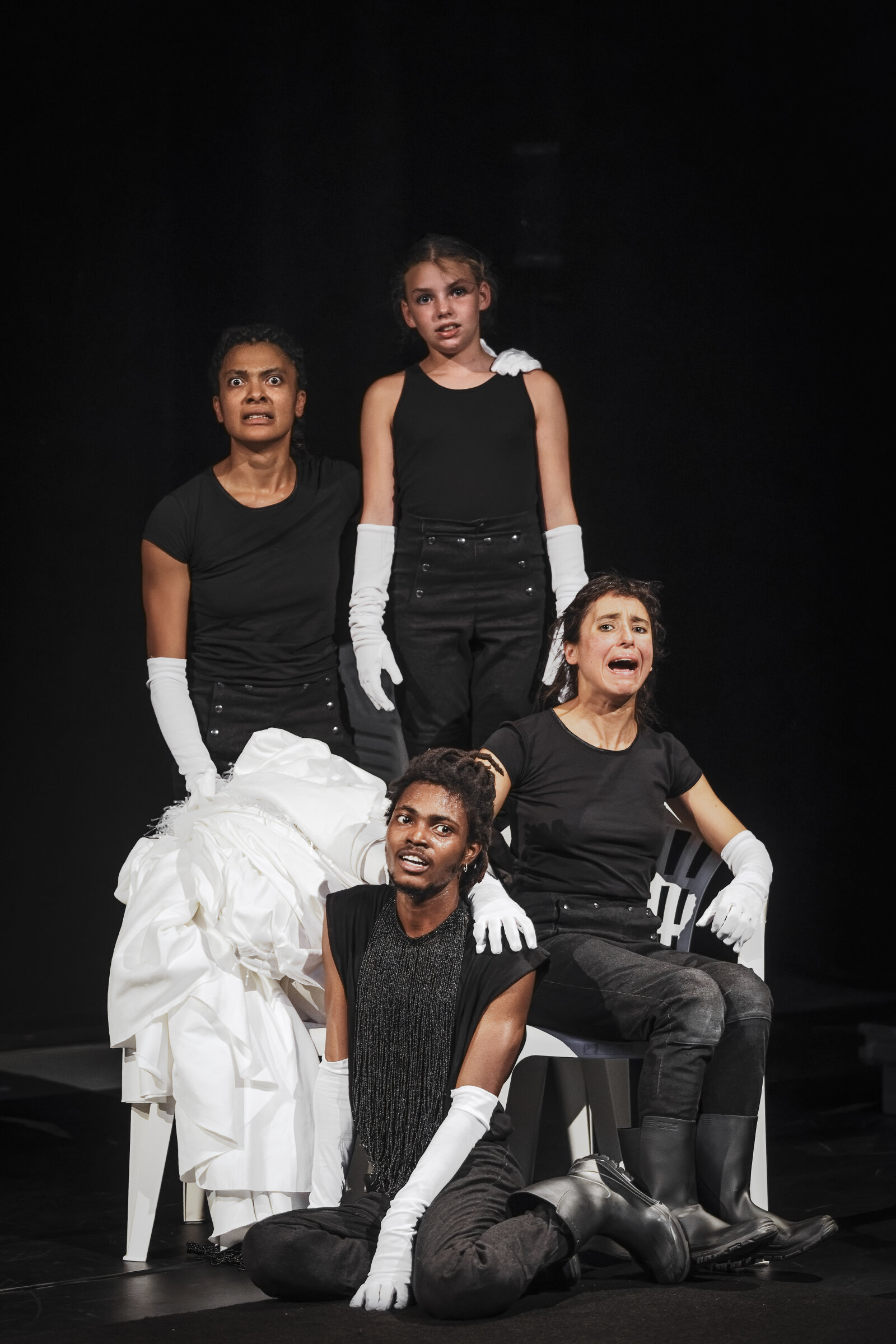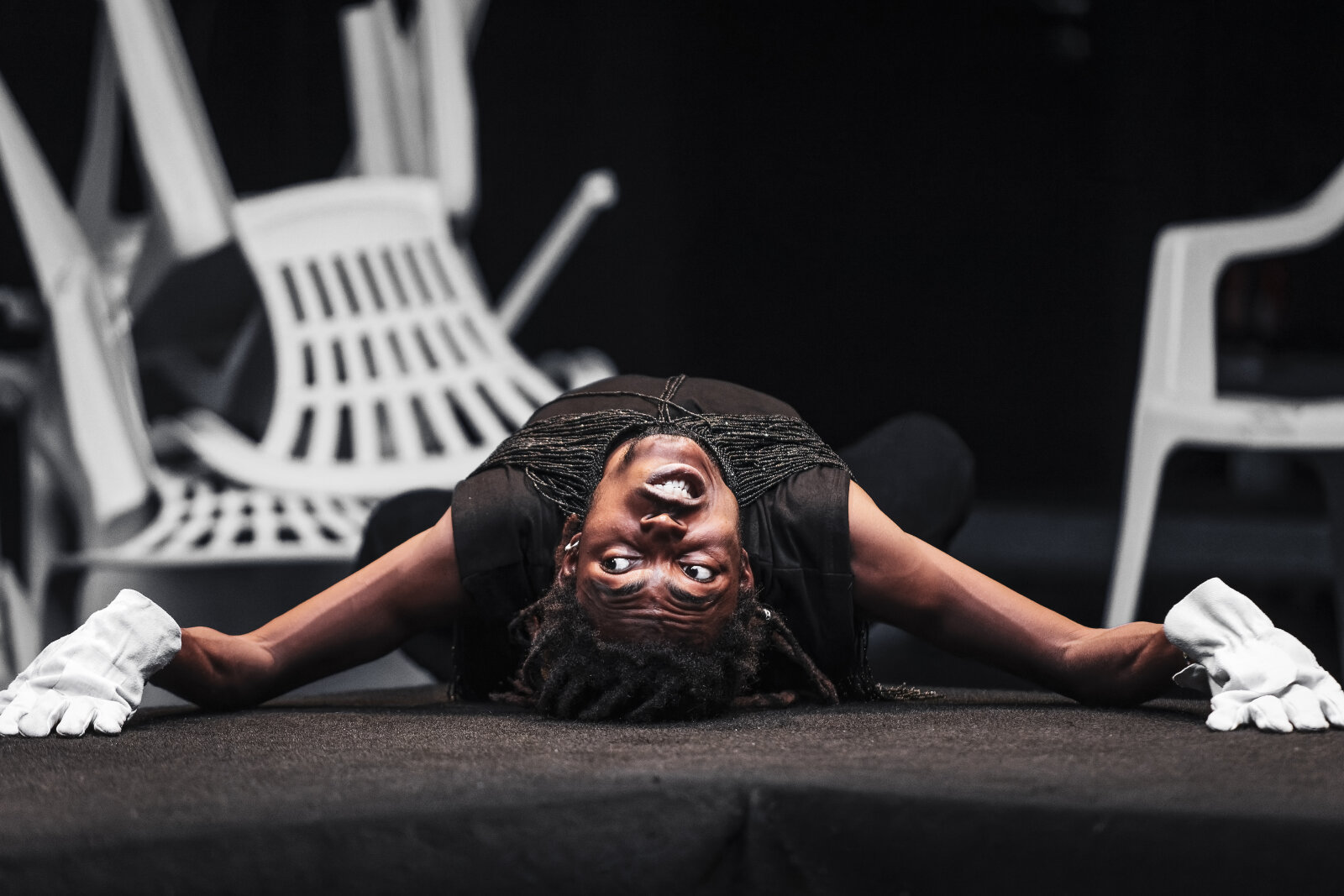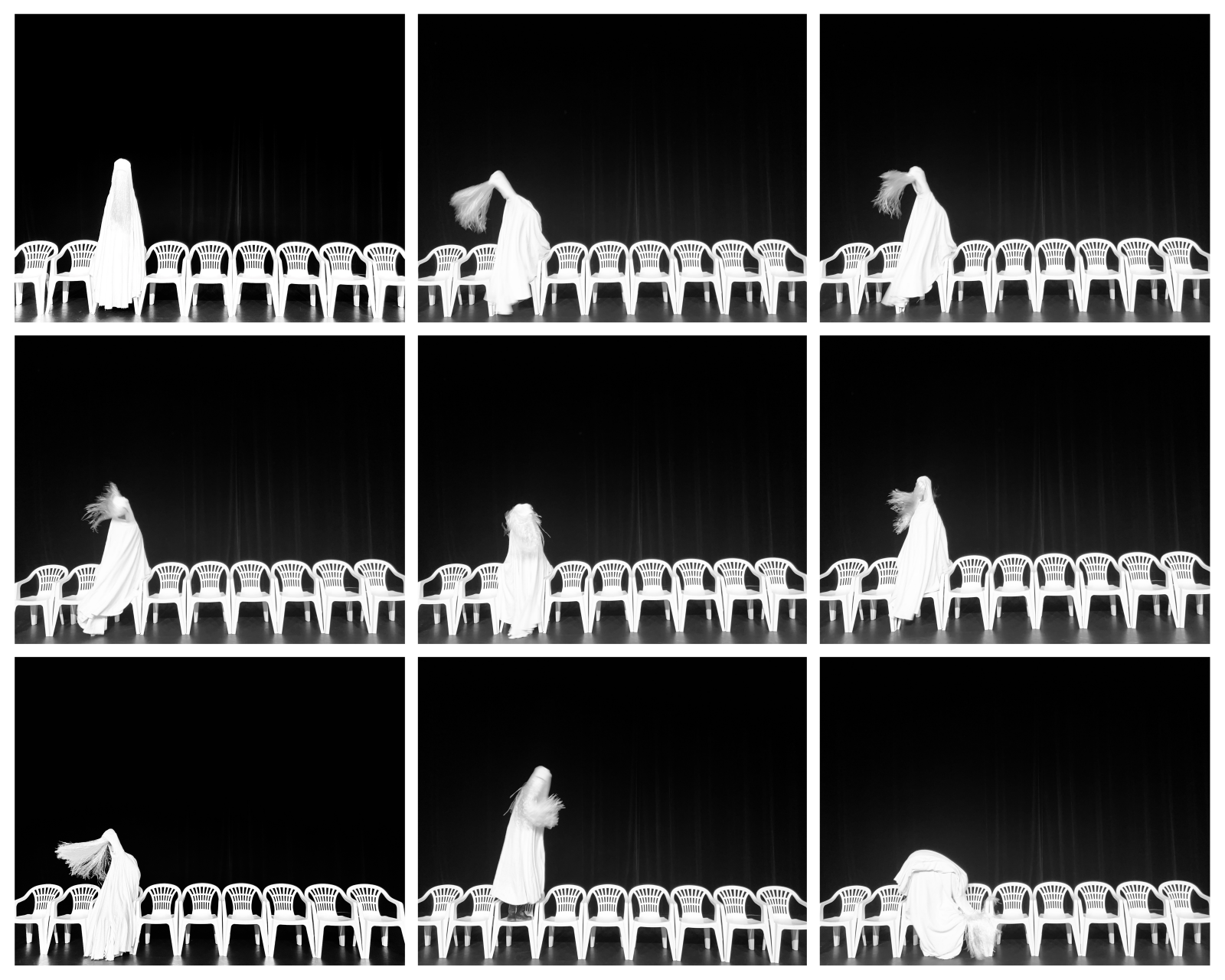 ©Justine Komé & Betty Tchomanga
| | |
| --- | --- |
| Choreography | Betty Tchomanga |
| Performers | Amparo Gonzalez Sola, Adélaïde Desseauve, Betty Tchomanga and Zoé Jaffry (in rotation with Balkis Mercier Berger) |
| Live voice and percussions | Folly Romain |
| Creation assistant | Emma Tricard |
| Light designer | Eduardo Abdala |
| Stage designers | Eduardo Abdala, Émilie Godreuil and Betty Tchomanga |
| Sound designer | Stéphane Monteiro |
| Musical collaborator | Mackenzy Bergile and Folly Romain Azaman |
| Costumes designer | Betty Tchomanga in collaboration with Marino Marchand (Pearls making: Love Aziakou, Jacqueline Houessinon) |
| Stage manager | Emilie Godreuil |
| Outside view | Dalila Khatir |
| Vocal consultant | Dalila Khatir and Viviane Marc |
| Stage technician | Bruno Roudaut |
| Recorded voices | Folly Azaman and Fortuné Agossa |
| Production and touring | Aoza - Marion Cachan and Roxane Torche |
| Audio description | Valérie Castan |
| Booklet | Olga Rozenblum |
LOLA GATT Production
Coproductions
Le Quartz - Brest national scene, National Choreographic Center of Caen in Normandy, Orléans National Choreographic Center - Direction by Maud Le Pladec, Le Pacifique - CDCN of Grenoble, Theatre of Vanves, Le Triangle - Cité de la danse of Rennes, Nantes-Rennes-Brest- Rouen cooperation - Itinéraires d'Artiste[s], wpZimmer - Antwerp - Belgium, Les Subsistances in Lyon, Be My Guest - International network for emerging practises, Kaaitheater of Brussels.
Coproduction of the audio description
Le Quartz - Brest national scene with the support of ONDA and Danse à tous les étages in the frame of Tremplin.
Special thanks to
technical team of Le Quartz, team of Le Centre in Cotonou, Benin, team of Pacifique - CDCN of Grenoble, Vincent Blouch
With the support of
Gessnerallee Zürich Switzerland, Le Centre Cotonou Bénin, Kunstencentrum BUDA Courtrai Belgium, Réservoir danse Rennes, Centre Henri Queffelec Gouesnou
Sponsor
SARL SICC Saint-André-de-Cubzac
Financial support
the Cultural Ministry – Brittany Regional Cultural Affairs Fund (DRAC de Bretagne), from the Brittany region, from the Finistère Department, from Brest City, the Institut Français and La Caisse des Dépôts.