Das neue Solo-Projekt von Alexandra Bachzetsis ist eine tiefgreifende und lustvolle Auseinandersetzung der Performerin mit ihrer eigenen Biographie als Tänzerin, Choreografin und Künstlerin. Das Stück entstand in einer von Bachzetsis speziell für dieses Projekt erarbeiteten dialogischen Methode. Mit ihren Dialogspartner*innen Lies Vanborm, Safiya Sinclair, Emi Curty und Zeltia Robin, Michel Auder, Melissa Biondo, Loren Tschannen, Delgado Fuchs Family, Antoine Weil, Owen Ridley-DeMonick, Dorota Sajewska und Alban Schelbert entwickelte sie eine performative Installation, in der die Begegnungen mit den Anderen in Form von materiellen und immateriellen Spuren, Stimmen, Überresten wiederzufinden sind. Ein tänzerischer Dialog mit Antoine Weil wird in einem Teil des SOLO live (re-)performt und das ganze Stück wird von dem von Alban Schelbert komponierten live sound begleitet.
Themen wie Lust, Sexualität, Exzess, Unschuld, Schmerz und Vergänglichkeit werden in Form von performativen Notizen verhandelt, die sich in Pluralität der Stimmen, Bilder, Körper und Objekten manifestieren. Das Notizbuch als unentbehrlicher Begleiter des künstlerischen Prozesses, als privates Archiv der kreativen Arbeit und als Ideenspeicher für imaginierte Zukunftsprojekte spiegelt somit Bachzetsis künstlerische Affinität zum Fragmentarischen, Skizzenhaften, Unfertigen in kreativen und performativen Denkprozessen. Der Körper wird hier zum leiblichen Archiv von anderen Körpern, zur subversivsten Präsentationsform der Erfahrung sowie zum Ort der permanenten Vermittlung zwischen Vergangenheit und Gegenwart, Ereignis und Dokumentation, Liveness und Medialität, Originalität und Zitathaftigkeit.
Die Premierenfeier wird von Chaïa-Maria begleitet:
Chaïa-Maria is a DJ who's grown up in Zurich and has been playing at venues all around the city for some years now. Her style can not easily be narrowed down, her sounds shift from discoid uplifting to highly energetic latin beats. What drives her in every gig is the big enjoyment in playing the tunes she loves and to create moments for her audience and her where she can share her joie de vivre.
Am 21. Mai gibt es im Anschluss an die Vorstellung einen "Tanznachtisch" – ein Angebot der TanzLOBBY IG Tanz Zürich
Im moderierten Gespräch im Anschluss an die Aufführung tauschen wir unsere Eindrücke aus und vertiefen so unsere Erfahrung als Zuschauende.
Besorge Dein Ticket selbst, wir sehen uns im Anschluss an die Vorstellung zum Gespräch. Dauer: ca. 45min
Moderation: Tina Mantel, Tanzwissenschaftlerin 
Text: Luisa Funk, Studentin Tanzwissenschaft Universität Bern
Organisation: Verena Weiss, Choreografin
Weitere Infos: https://tanzlobby.ch 
60 Minuten
In englischer Sprache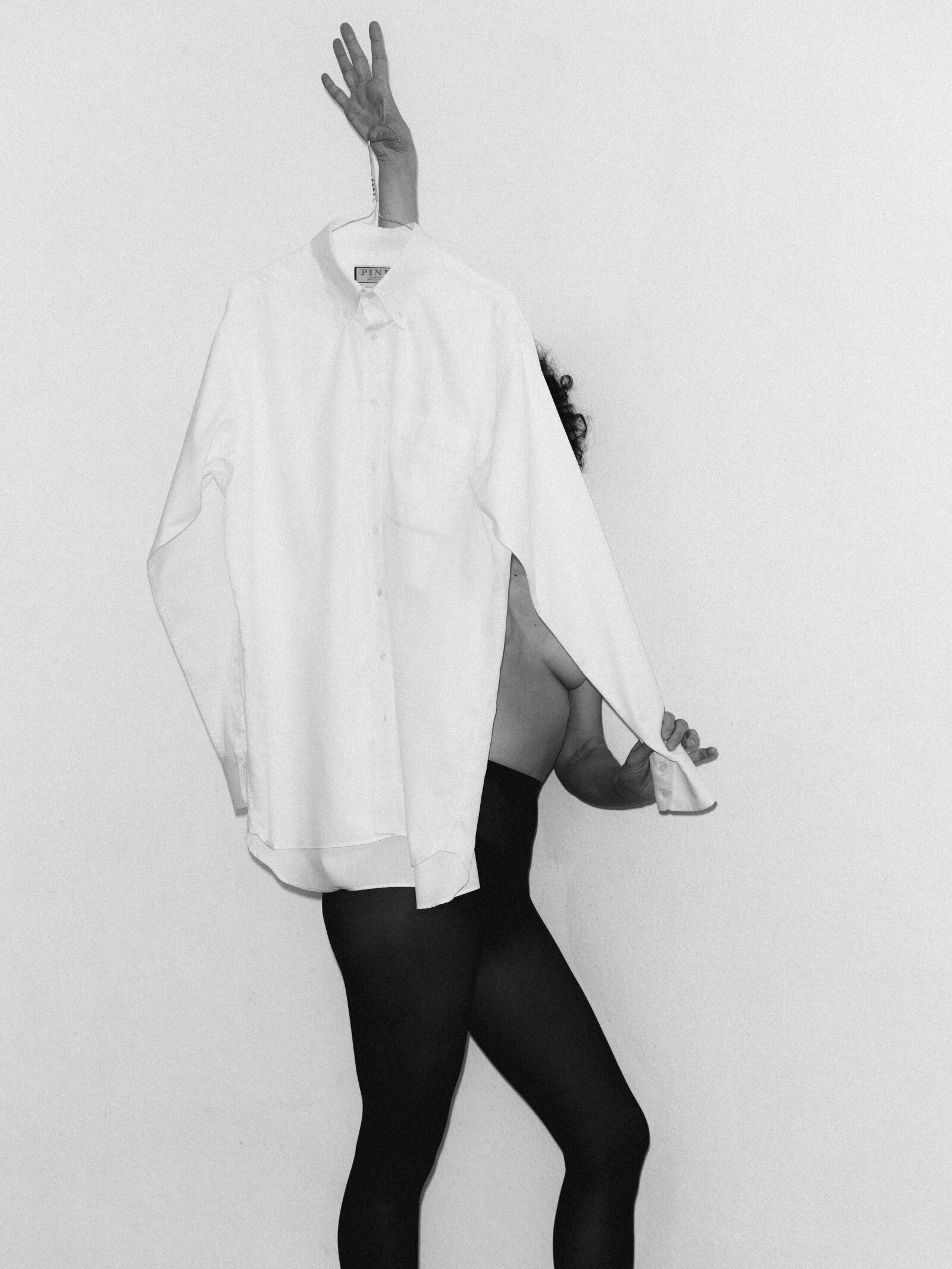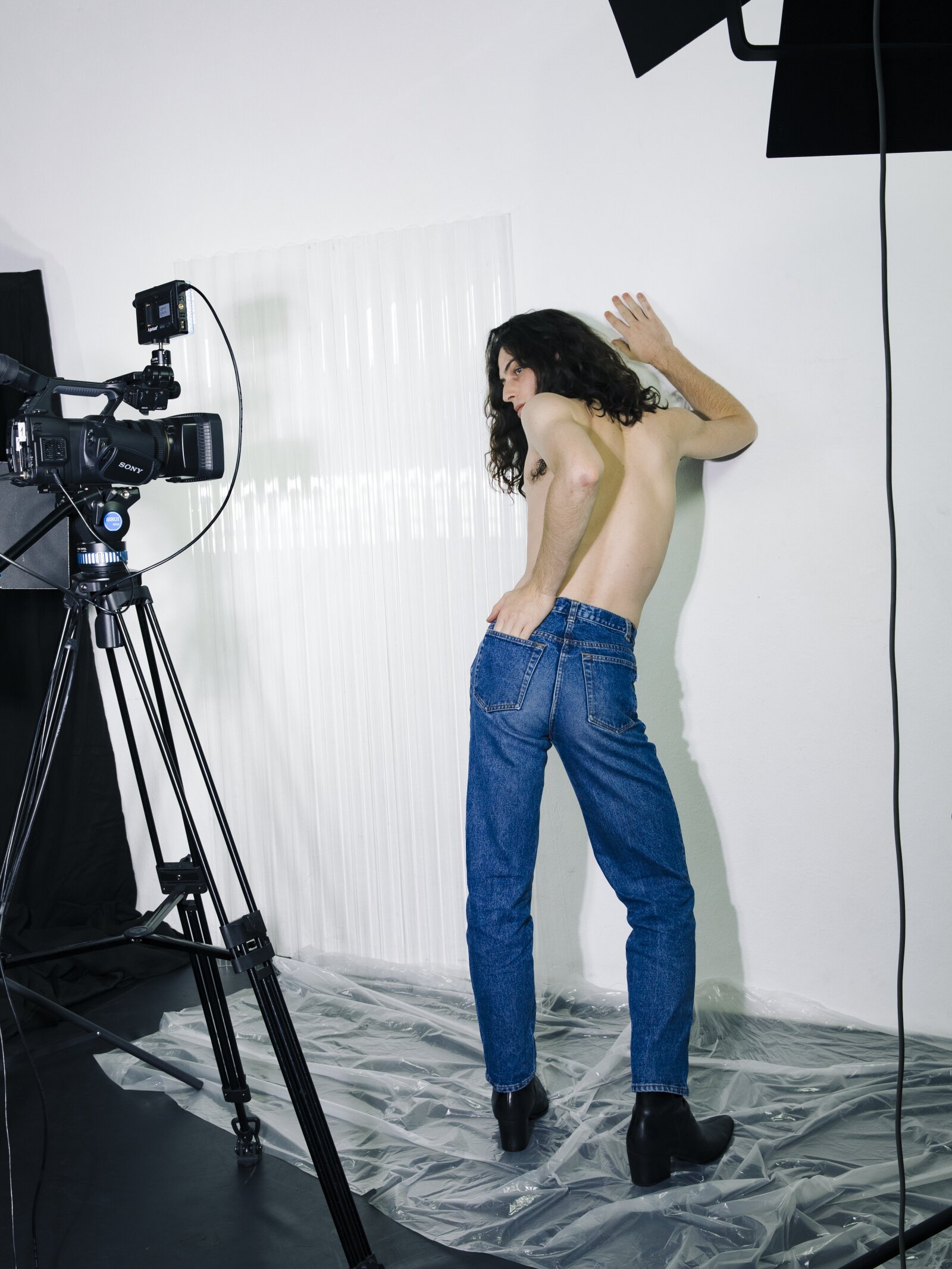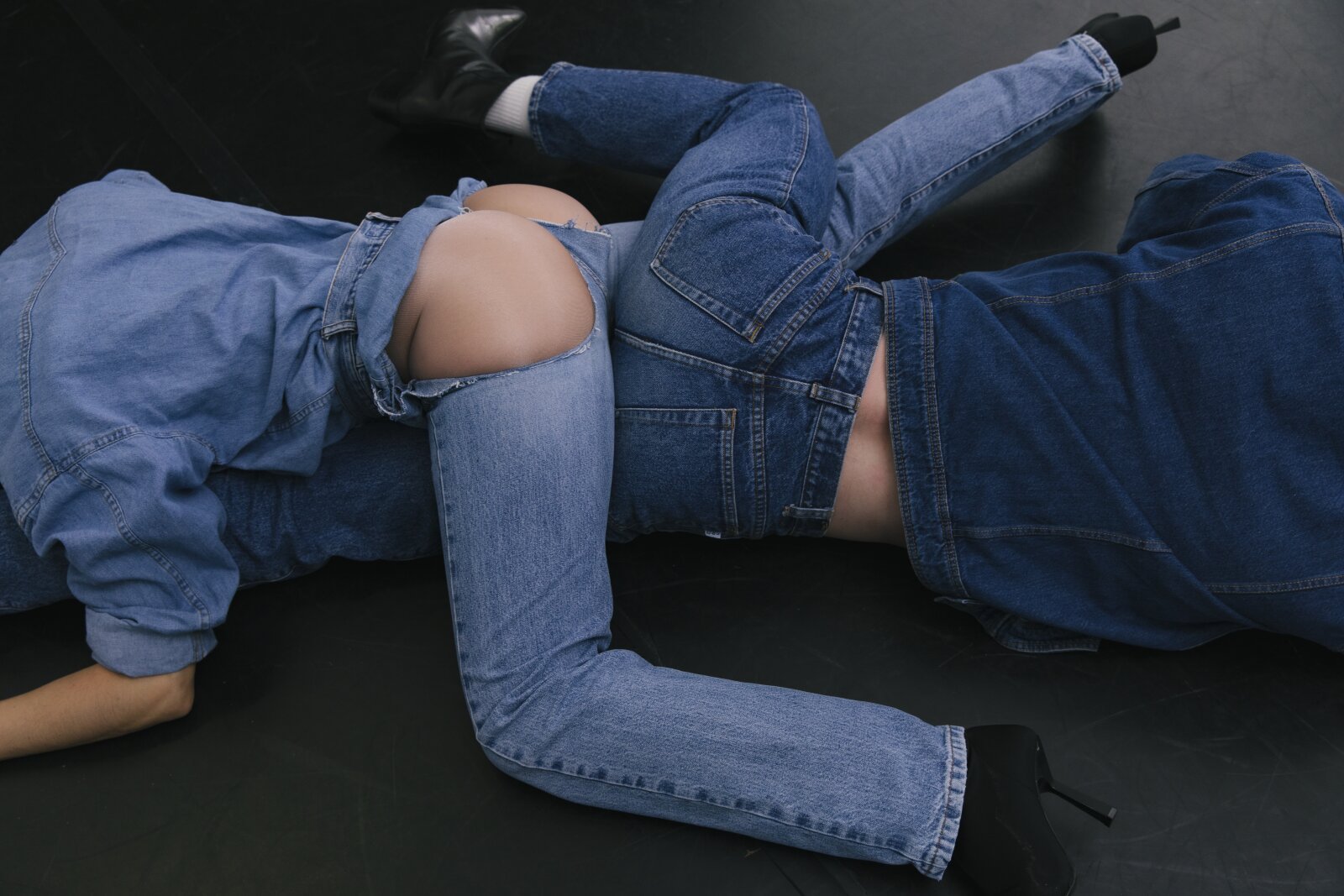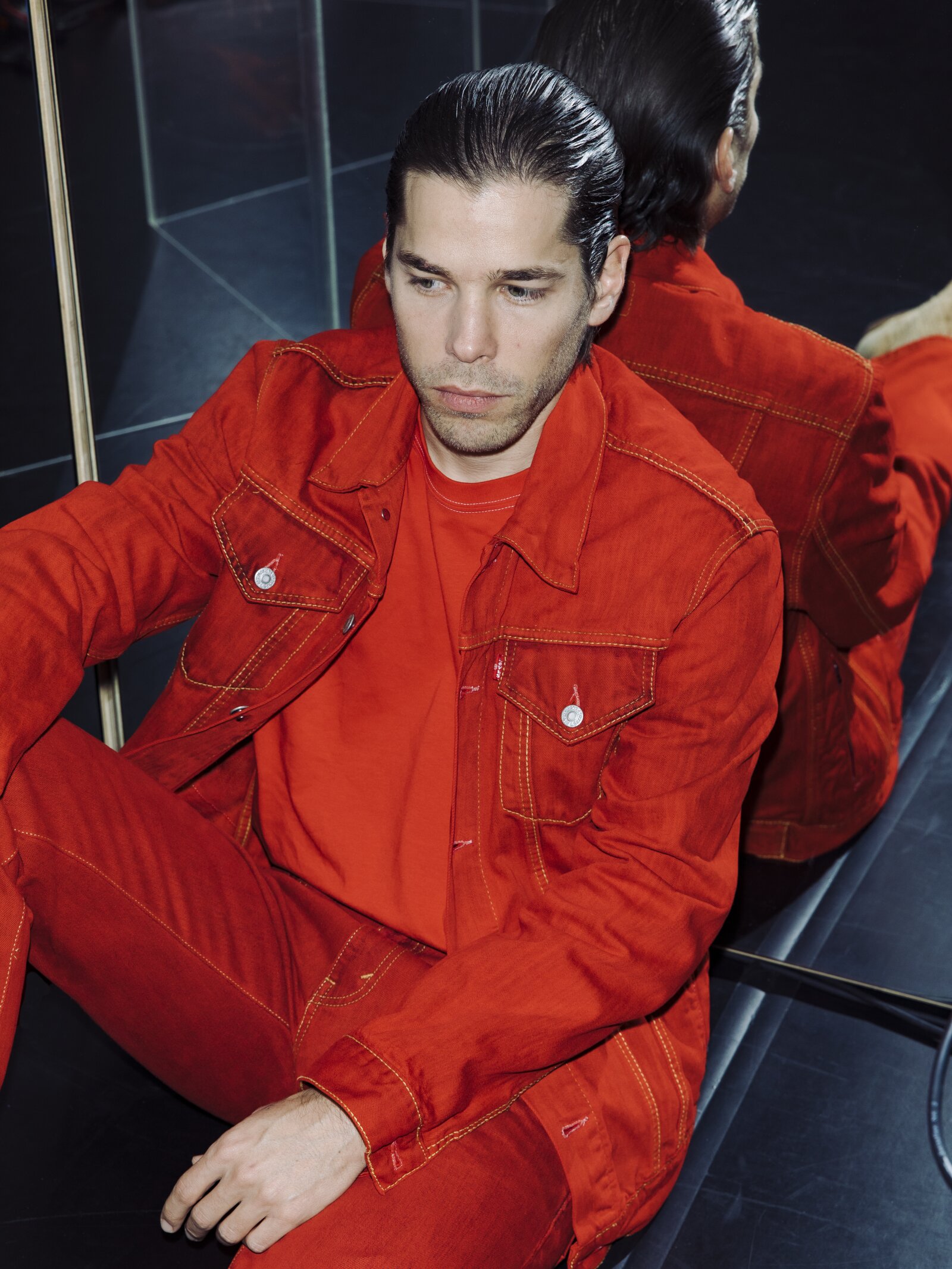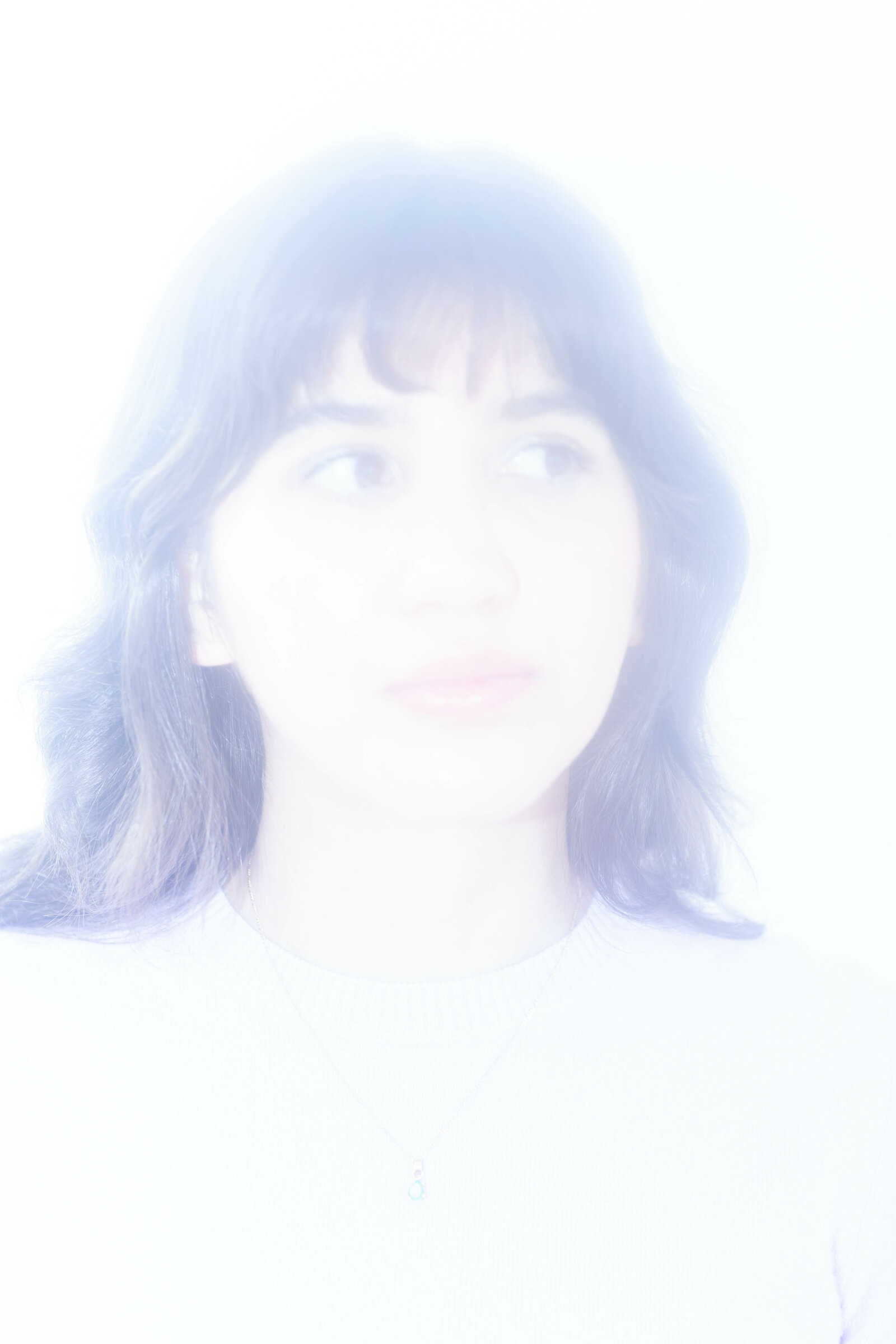 | | |
| --- | --- |
| | |
| Konzept und Choreografie | Alexandra Bachzetsis |
| Mitarbeit Konzept und | |
| Dramaturgie | Dorota Sajewska |
| Mitarbeit Choreografie und | |
| Performance | Alexandra Bachzetsis, Antoine Weil, Alban Schelbert |
| Mitarbeit Choreografie und | |
| Movement Research | Owen Ridley-DeMonick |
| Dialog und | |
| Researchpartner*innen | Lies Vanborm, Safiya Sinclair, Michel Auder, Emi Curty, Zeltia Robin, Marco Delgado, Nadine Fuchs, Lili-Marlo Delgado Fuchs, Mélissa Biondo, Loren Tschannen, Antoine Weil, Owen Ridley-DeMonick |
| Musik und Sounddesign | Alban Schelbert // Organ played by Joseph Schelbert recorded by Alban Schelbert |
| Musikproduktion | |
| 'KOKAINOPOTIS' in Athen | Bouzouki played by Manoulis Pappos, classical guitar played Marios Mourmouras recorded and edited by Stefanos Konstantinidis / Nassos Sopilis / Fabrika Music |
| Zusammenarbeit | |
| Kostümdesign, Konzept | |
| Mithilfe und Recherche | Christian Hersche, Ulla Ludwig, Laurent Hermann Progin |
| Kommunikationsdesign | Julia Born |
| Fotografie | Diana Pfammatter |
| Fotografie Assistenz | Andrea Ebener |
| Hair and Makeup Shooting | Delia Scullio, Helve Leal |
| Technische Leitung, | |
| Zusammenarbeit Bühne | |
| und Lichtdesign | Patrik Rimann |
| Produktion und | |
| Management | Association All Exclusive, Franziska Schmidt |
| Administration | Association All Exclusive, Juliana Simonetti |
| Tourmanagement | Something Great, Rui Silveira |
| Assistenz Studio und | |
| Tourmanagement | Giuliana Beya Dridi |
| Archivmanagement und | |
| Recherche | Jean-Marie Fahy |
CO-Produktion
Kunst Halle St Gallen, Gessnerallee Zürich, Tanzquartier Wien, TBA – Teatro do Bairro Alto, Kaserne Basel, Centre d'art scénique contemporain – Arsenic Lausanne, Dampfzentrale Bern
Thanks to
Giovanni Carmine, Sotiris Vasiliou, Adam Szymczyk
Mit freundlicher
Unterstützung von
The cooperative support agreement between the City of Zurich, the Canton of Zurich, and Pro Helvetia—Swiss Arts Council, Ernst Göhner Stiftung