L'albâtre Performance 15 Min
Weiss und entblösst. Ein weisser Körper auf einem weissen Hintergrund. Ein pulsierender Körper in einem leeren Raum. Der Körper eines Tieres, von dem man nicht weiss, ob es gerade geboren wird oder seinen Schwanengesang anstimmt.
Clara Delorme lift her leg to make her vagina lip come out Performance 20 Min
Justin fragt Clara Delorme per Mail, ob er ein Video von L'albâtre auf eine pornografische Website hochladen darf. Clara Delorme lehnt ab. Justin belästigt und erpresst sie daraufhin, schreibt ihr ständig, kreiert Montagen und lädt die Videos ohne ihre Zustimmung auf zahlreiche pornografische Seiten hoch. Er verwendet den Titel Clara Delorme lift her leg to make her vagina lip come out. Clara Delorme eignet sich den Titel an und erschafft eine Performance, in der sie dieser unsäglichen Belästigungsepisode ein starkes und vielschichtiges Bild entgegensetzt.
Talk with Clara Delorme & Audrey von #Netzcourage
Wir möchten euch nicht alleine lassen mit diesem heftigen Thema. Deshalb gibt es im Anschluss an die Performance ein Gespräch mit Clara Delorme und Audrey von #Netzcourage. Hier erfahrt ihr mehr über die Hintergründe von Claras Geschichte und lernt Tools kennen, wie ihr mit solchen Situationen umgehen könnt.
Wir haben Clara Delorme an den Swiss Dance Days 2021 kennengelernt, zu denen sie bereits mit ihrem ersten Solo-Projekt «L'albâtre» eingeladen wurde. Die junge Choreographin und Tänzerin begeistert uns aber nicht nur mit ihrem unglaublichen Körpergefühl, sondern auch mit ihrem Mut zur Radikalität und vor allem auch ihrem politischen Engagement. Gemeinsam mit Claire Dessimoz gründete Clara die Organisation «Arts_Sainement», die sich gegen jegliche Form von Machtmissbrauch, Belästigung oder Diskriminierung in den darstellenden Künsten einsetzt. Und «Clara Delorme lift her leg to make her vagina lip come out» ist nichts Geringeres als ein künstlerisches Zeugnis dieses Engagements am eigenen Leib.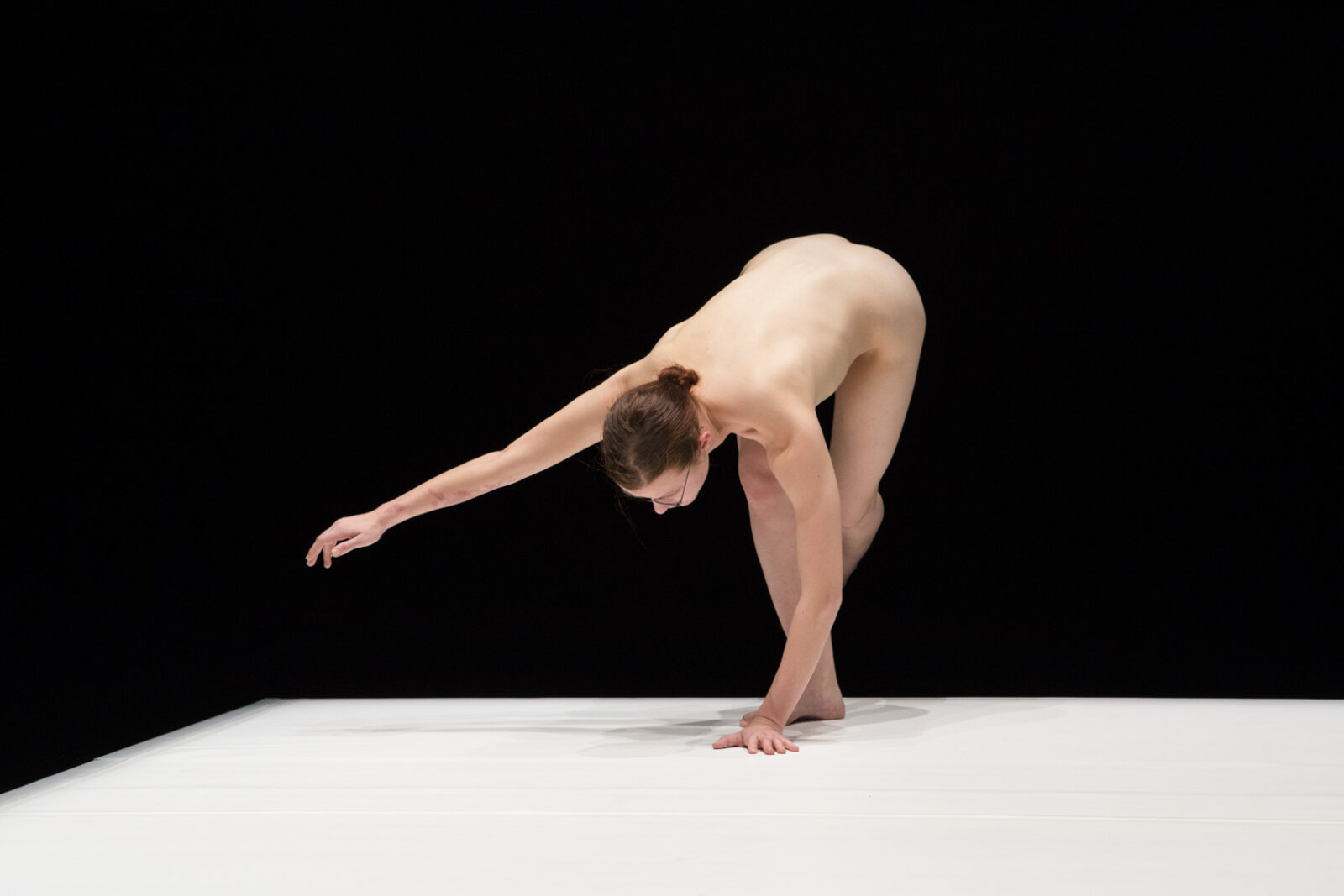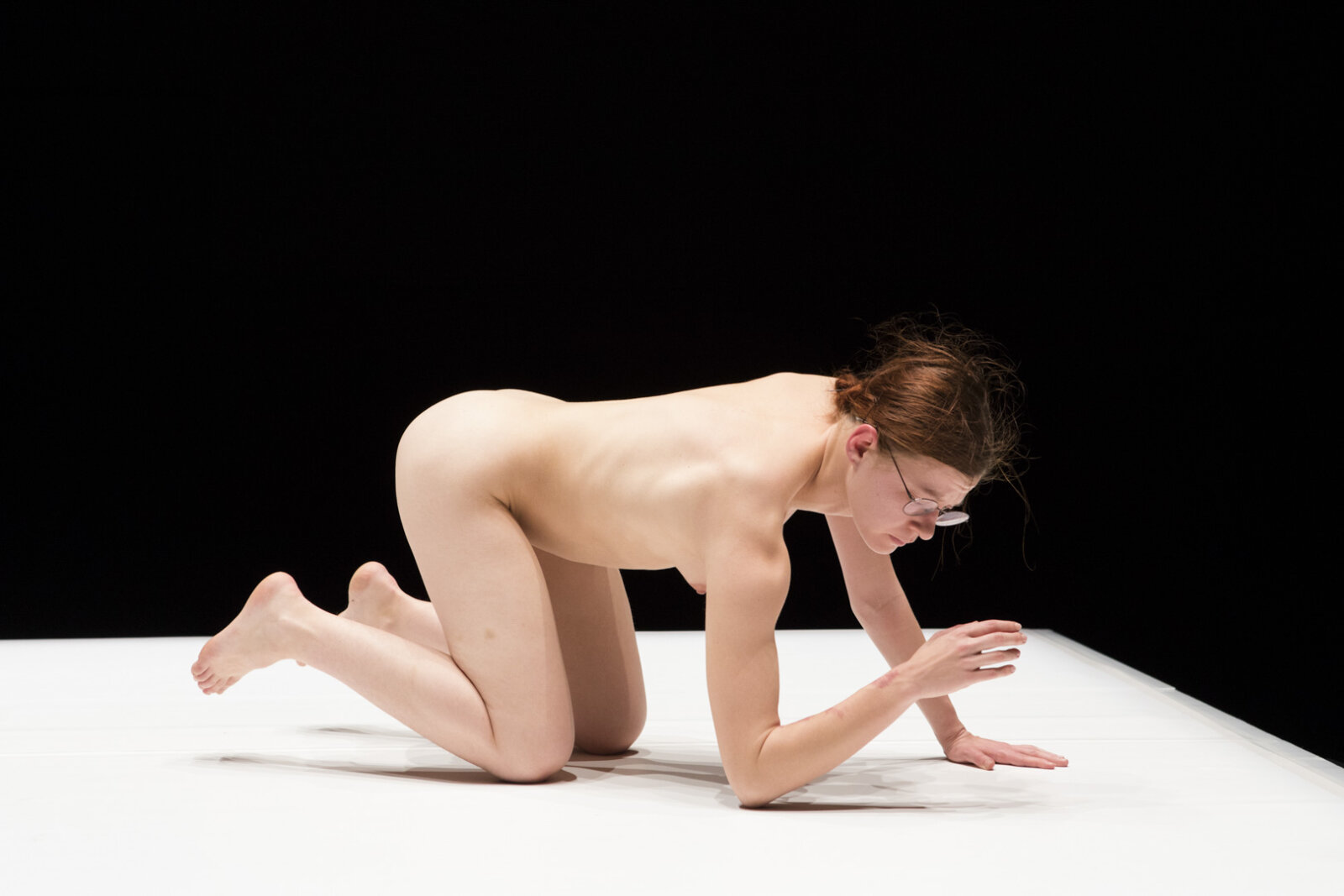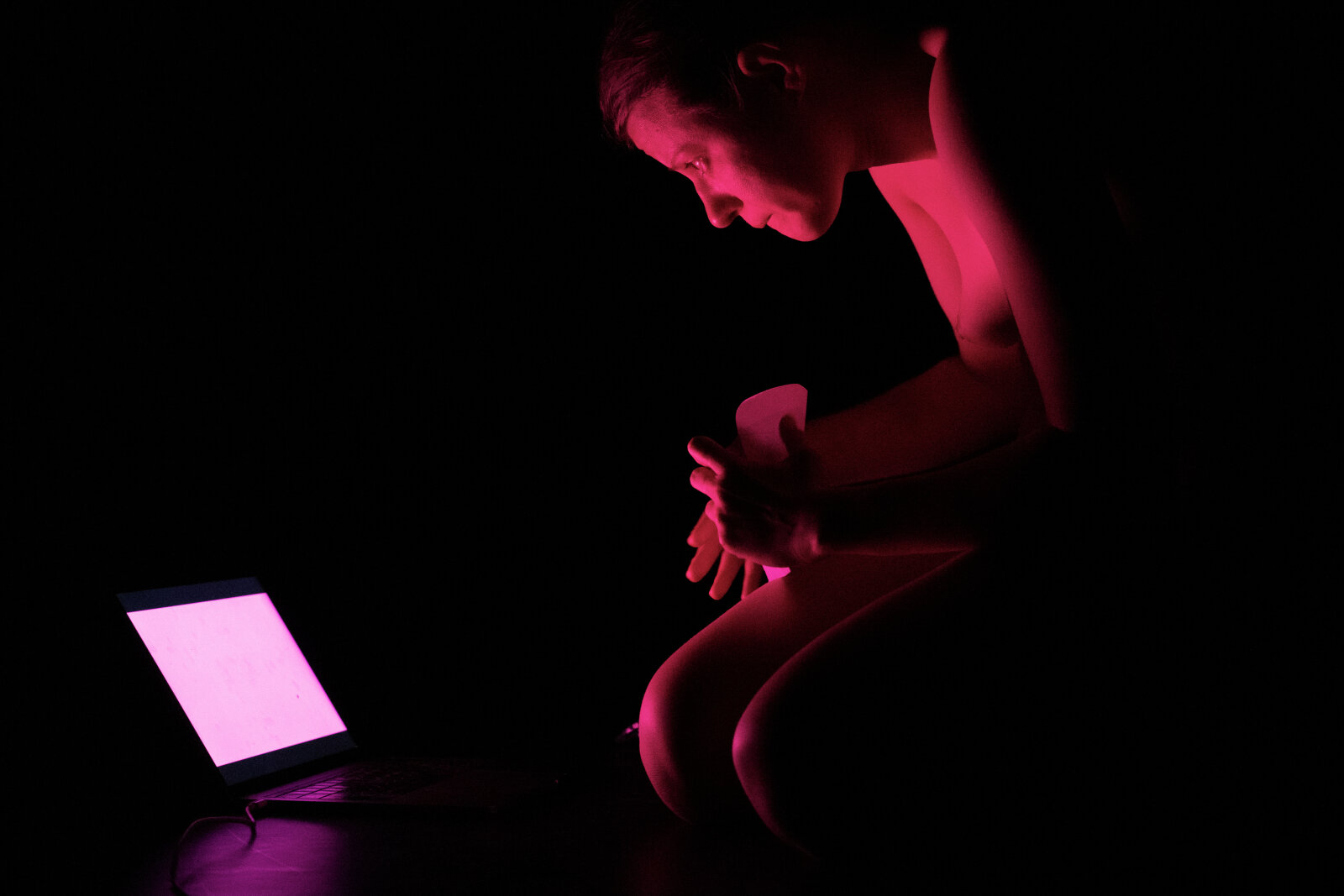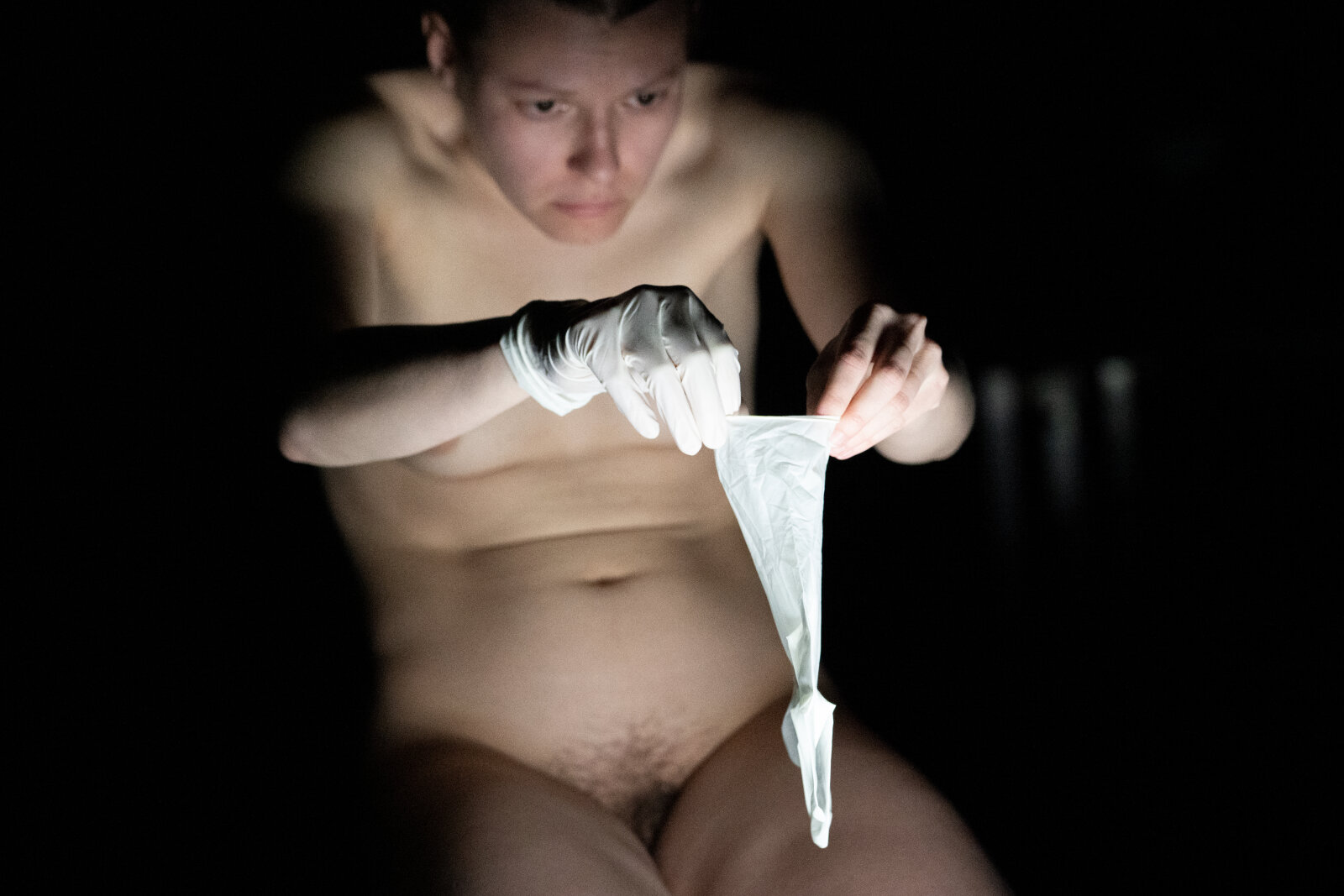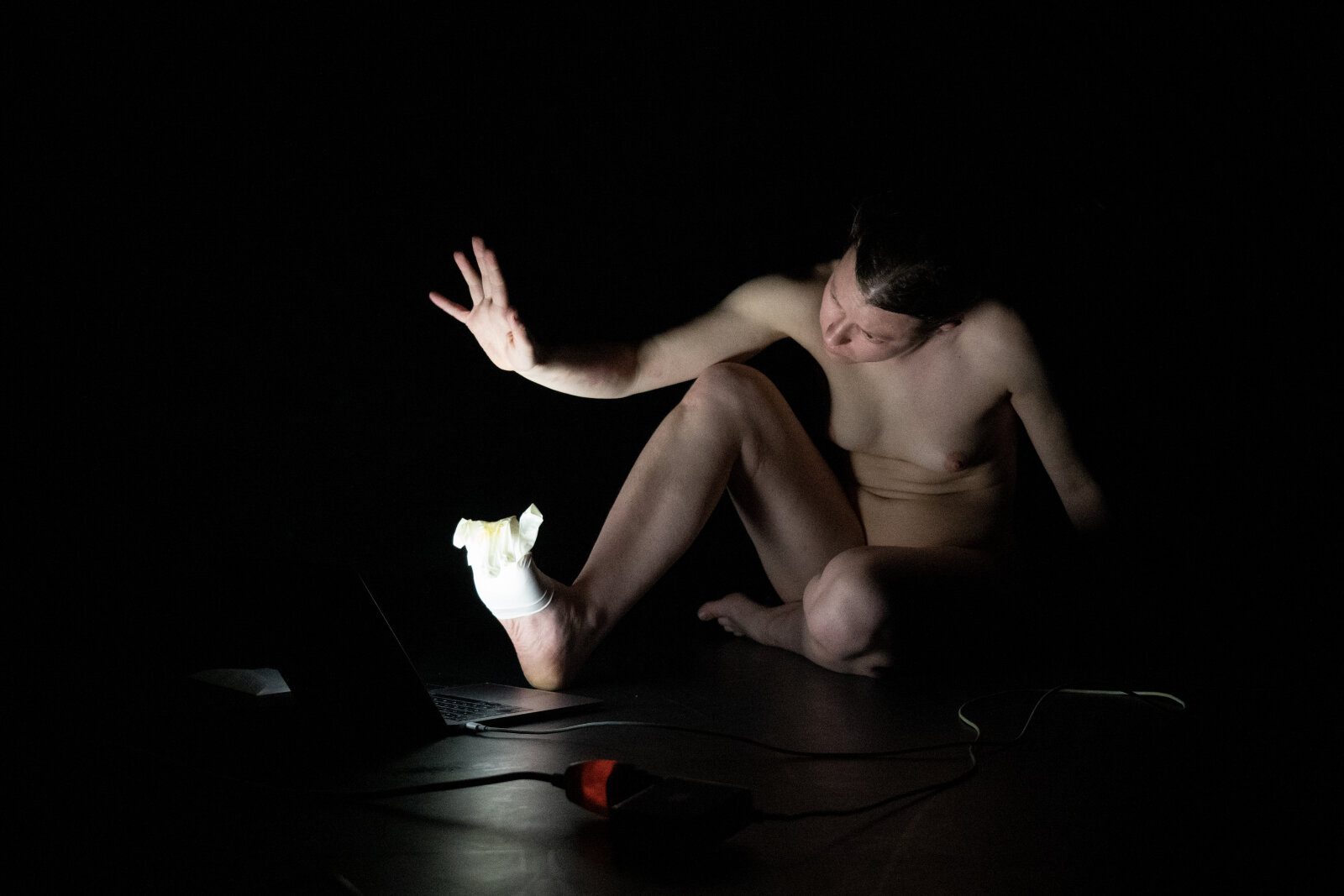 | | |
| --- | --- |
| L'albâtre | L'albâtre |
| Choreographie und Interpretation | Clara Delorme |
| Lichtdesign | Léo Garcia |
| Technik | Charlotte Roche-Meredith |
| Outside eyes | Nicole Seiler |
| Administration und Produktion | Camille Poudret |
| Fotografie | Philippe Weissbrodt |
| Co-production | Théâtre Sévelin 36 |
| Clara Delorme lift her leg to make her vagina lip come out | Clara Delorme lift her leg to make her vagina lip come out |
| Konzept, Performance | Concept, performance |
| Begleitet von | Accompanied by |
| Photoshop | Photoshop |
| Video | Video |
| Outside eyes | Outside eyes |
| Administration, Produktion | Administration, production |
| Technik | Technical Direction |
| Text und Titel | Text and title |
| Produktion | Production |
| Co-Produktion | Co-production |
| Residenzen | Residencies |
| Unterstützt von | Supported by 
 |
| | |
| --- | --- |
| Unterstützt durch | Stadt Lausanne, Pro Helvetia, Corodis, Fondation Oertli |