Der Vorhang schliesst sich, das Stück beginnt. In einer poetischen Performance ergründet Lara Dâmaso die Beziehung zwischen Körper und Ton. Angesiedelt zwischen Ballett, Oper, Choreografie, Gesang, Arrangement und Improvisation interagieren sie und die Performerin Tarren Johnson mit der Musik (Ludwig Abraham) und lassen sie mit den Lauten ihrer Stimmen und den Geräuschen ihrer Bewegungen auf der Bühne live entstehen.
Anne Carson weist in ihrem Text «The gender of sound» (1995) auf die historische Unterdrückung von Frauenstimmen hin, die über Jahrhunderte in den Künsten ästhetische Formen und Formate fand. Dâmaso und Johnson setzen dieser Einengung die Bewegung von Körper und Stimme entgegen – und entfesseln mit der dissonanten Komposition ihr ästhetisch-politisches Potenzial. Between the Veils bricht mit den Konventionen des klassischen Tanzes und Gesangs und zeigt, was sich hinter ihren Schleiern verbirgt.
Während der Vorstellung wird Live-Musik aufgezeichnet, die Vorstellung ist deswegen für Babys und Kleinkinder nicht geeignet.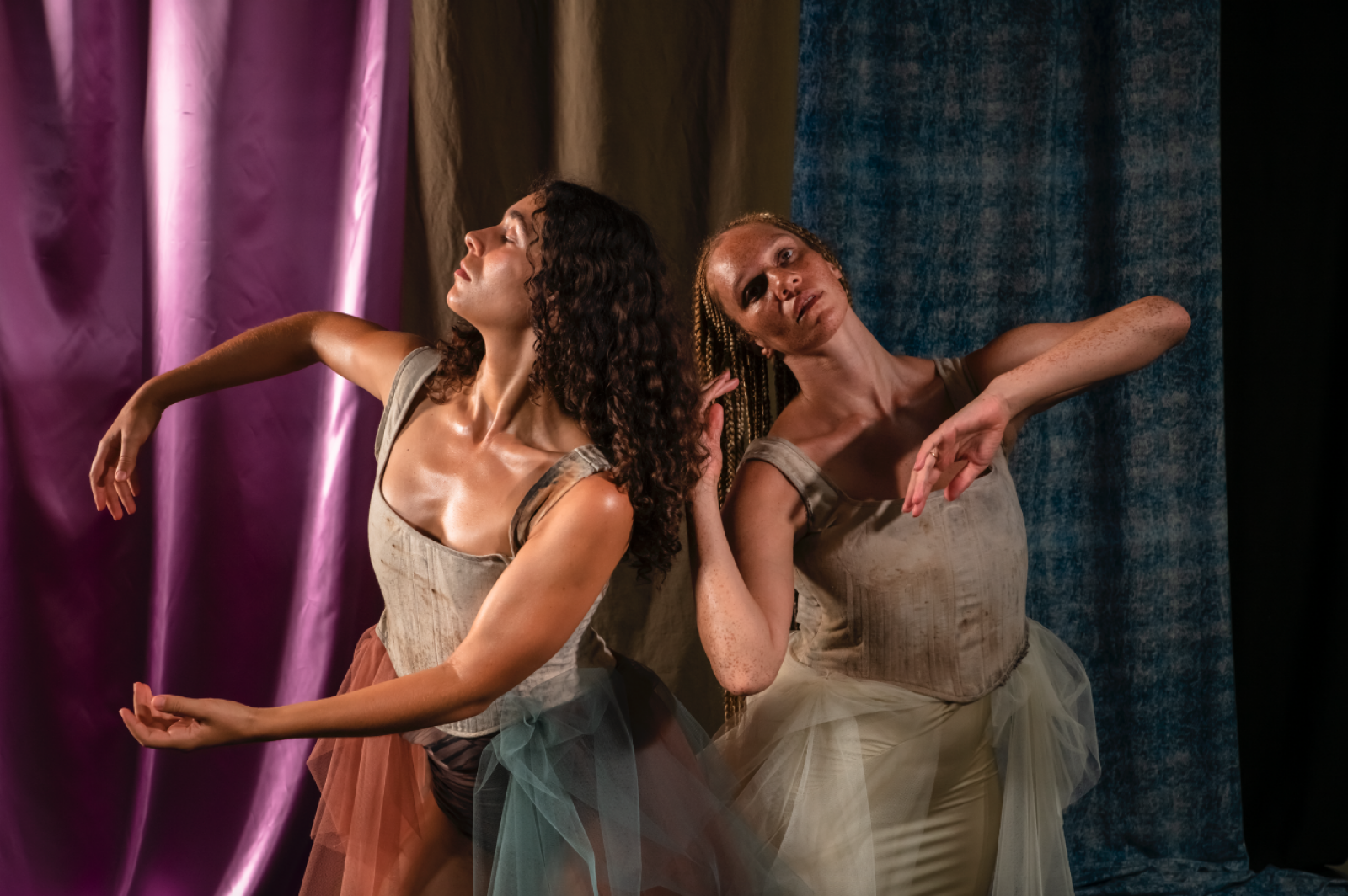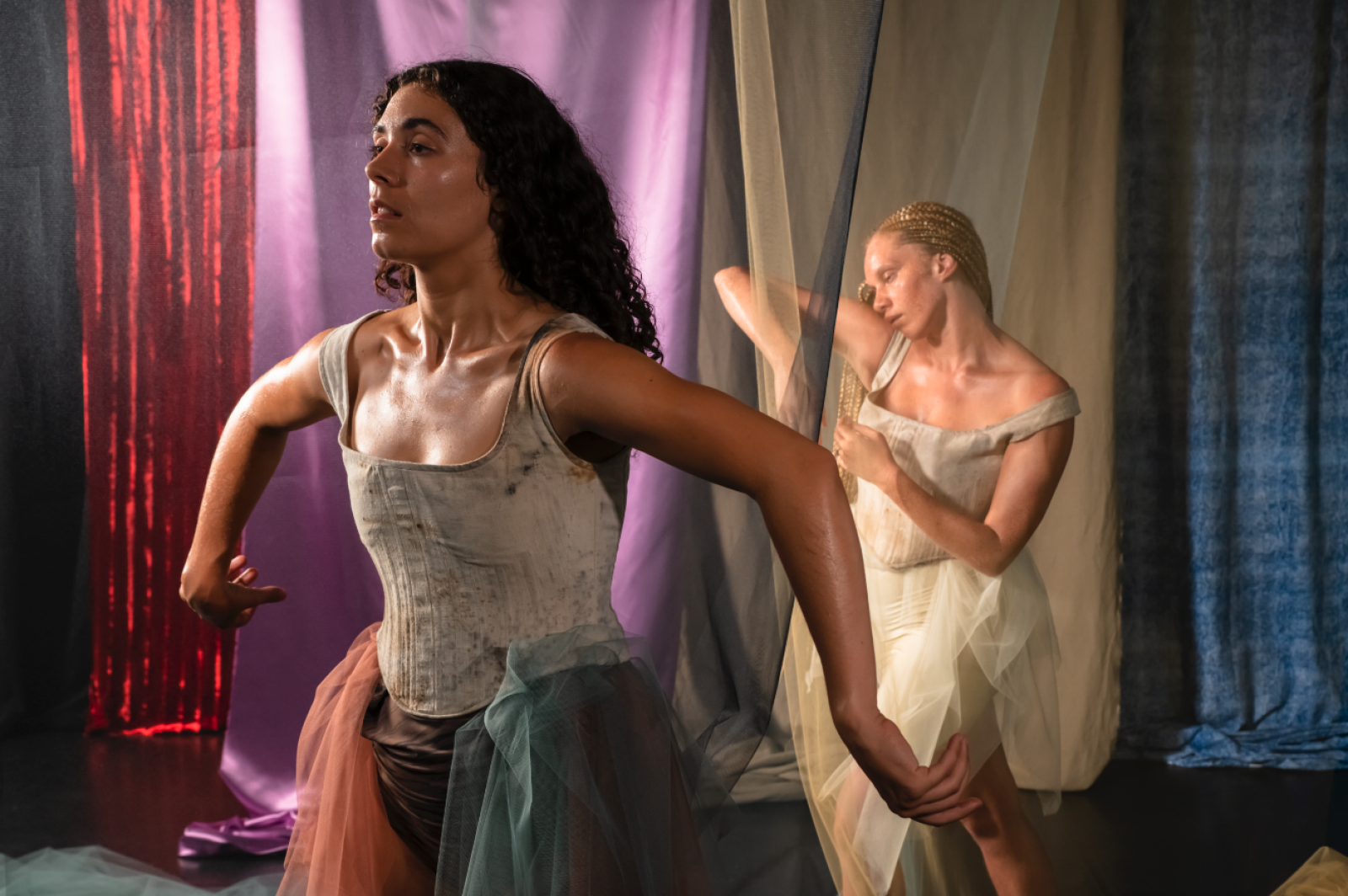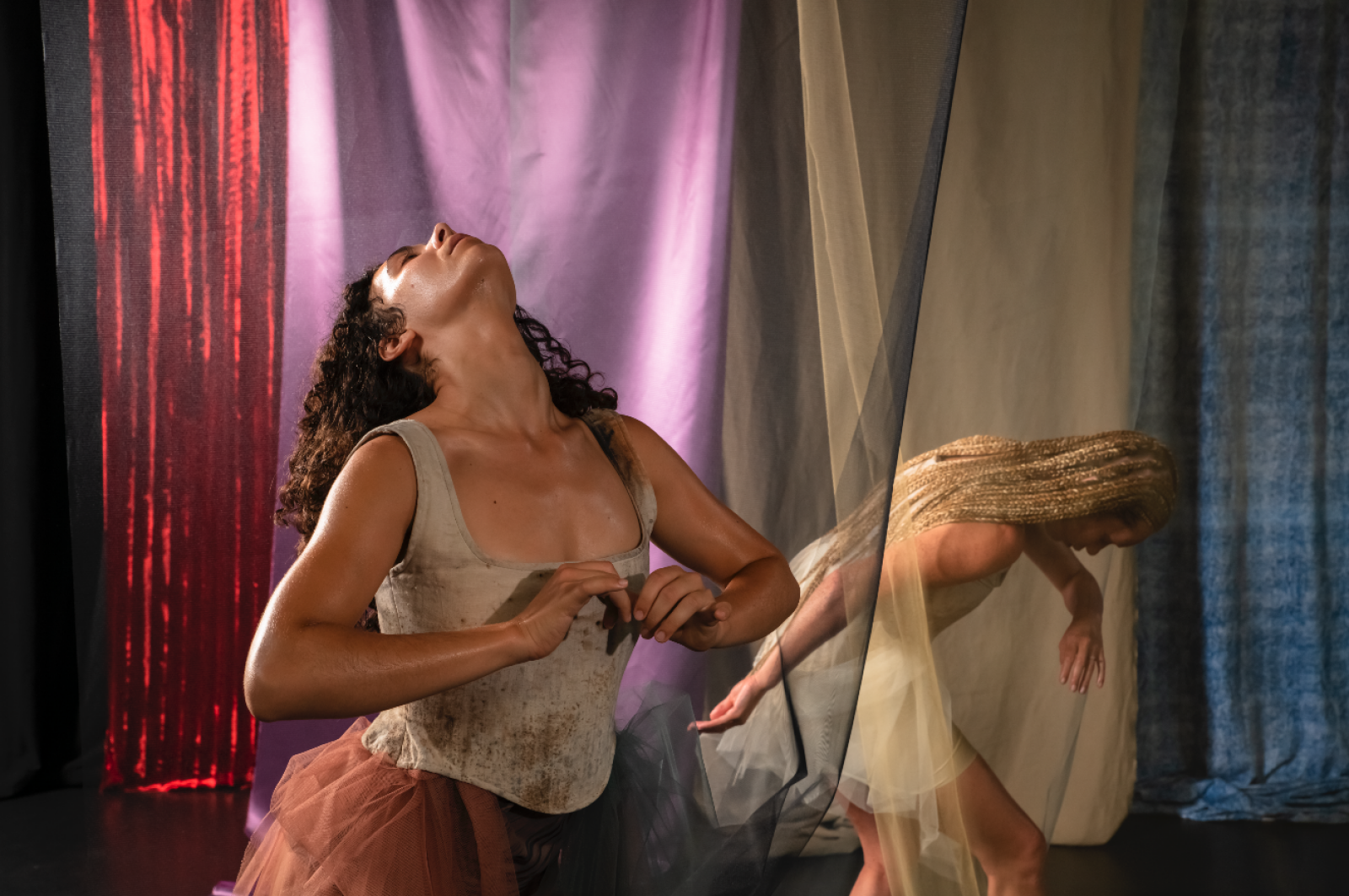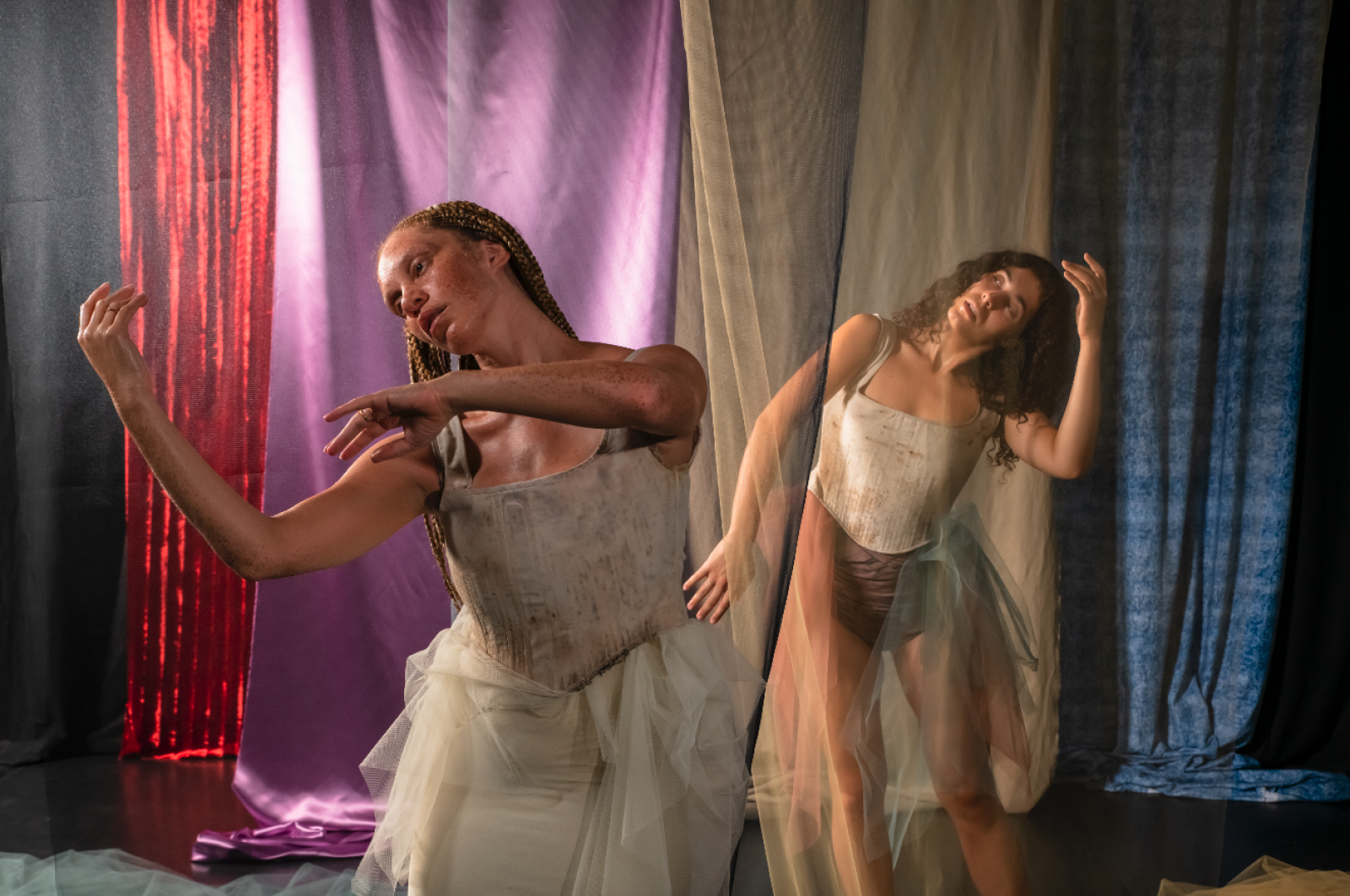 Regie
Lara Dâmaso
Performer*innen
Lara Dâmaso & Tarren Johnson
Choreografie
Lara Dâmaso & Tarren Johnson
Produktion
Ian Kelly
Musik & Komposition
Ludwig Abraham
Kostüm & Bühnenbild
Marcus Karkhof
Künstlerische Leitung
Lara Dâmaso
Lichttechnik
Demian Jakob
Fotografie
Reto Schmid
Assistenz Fotografie
Binta Kopp
Text
Ann Mbuti
| | |
| --- | --- |
| In Co-Produktion | Gessnerallee Zürich |
| Unterstützt von | Stadt Zürich, Kanton Zürich, Ernst Göhner Stiftung, Stiftung Anne Marie Schindler, SIS, Adolph Streuli Stiftung & Elisabeth Weber Stiftung |